How Stepping Out of Her Comfort Zone Got This Mother Runner to Her Goal
Interview With 2020 Boston Marathon Qualifier Jen Bergstrom

TUNE IN: Apple | Spotify | Stitcher | Castbox | Google Play
Links Mentioned in Episode
Summary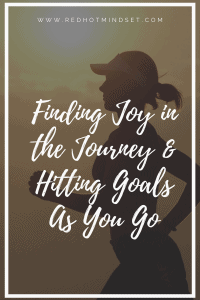 Today we continue our Boston Marathon series. I'm hosting moms who qualified for the 2020 Boston Marathon, which was postponed to September and eventually canceled altogether. These women are resilient, and I'm excited to share their struggle/victory stories and why the 2020 Boston Marathon would have been their victory run.
I was inspired to do this because I know how disappointed I was hearing the news of the cancelation when you work for years toward a goal only to have it ripped away from you, it can be devastating. We can't always schedule our circumstances, but we can choose our attitudes toward them, and these runners have chosen to use this disappointment to propel them forward in new goals.
Today's guest didn't start her running journey until her 30s post children. Jen Bergstrom attempted a few times throughout her life, but it never gained attraction. She never planned to even run a marathon, and now she has seven under her belt, including three BQs, but this year would have been her first Boston Marathon.
She's had to work through multiple injuries and figure out how to get her training in with a busy family and work schedule. Sometimes we push our goals to the side because we think we can't have both a good family structure and a big goal, but Jen proves you can have both, and by the end of this episode, I think you'll be itching to develop a big goal for yourself if you don't have one already. Let's get chatting!
Jen Bergstrom
Jen was born and raised in Minneapolis. She's been married for 17 years and has two kids, a cat, and a dog. She enjoys running, traveling, and camping. She attempted to start running three times in her life. Once in high school, but she didn't like it, so she quit; a second time in college, but couldn't run farther than a couple of driveways and gave it up; the third time was a charm, however, which was actually not until after she had kids.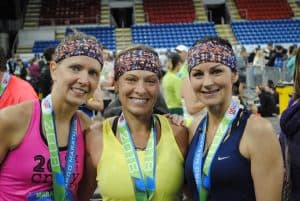 Listen to the full episode to hear:
How she pushed past her comfort zone and the hard to begin her journey of enjoying running and racing.
How creating a mantra sheet helped her stay positive and get through the 26.2 miles!
How she found joy in the journey even when things don't come together the way she had first planned.
Subscribe and Review in iTunes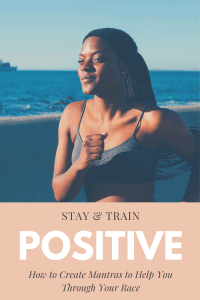 If you're not already subscribed to the Red Hot Mindset Podcast, I encourage you to do that today to ensure you don't miss an episode. Let's step into the fire and come out stronger! Click here to subscribe in iTunes. You can also subscribe on Spotify | Stitcher | Castbox | Google Play.
If you resonated with this last episode, please leave a review on iTunes. Reviews help others find my podcast and add it to their own library. Be sure to tune in because I may even feature your review on an upcoming episode! I appreciate you taking the extra time to share your thoughts.
Click here to share your review:
Click "Listen on Apple"
Select "Ratings and Reviews"
Select "Write a Review"
Share what your favorite things are about the podcast!
Step into the fire and come out stronger!
If you want to stay at the forefront with me, sign up for my newsletter where I bring mindset, goal-setting strategies, and encouragement directly to your inbox, and you will be in the know for future podcast episodes!
Transcript (lightly edited)