This is the One Antidote to Overcoming Fear and Anxiety
Praise God in the Storm

TUNE IN: Apple | Spotify | Stitcher | Castbox | Google Play | Amazon
* This post may contain affiliate links. You can read my full disclosure here.
Links Mentioned in Episode
Subscribe and Review in iTunes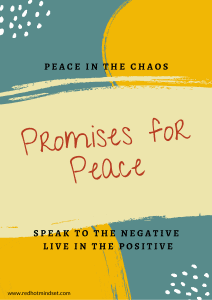 If you're not already subscribed to the Red Hot Mindset Podcast, I encourage you to do that today to ensure you don't miss an episode. Let's step into the fire and come out stronger! Click here to subscribe in iTunes. You can also subscribe on Spotify | Stitcher | Castbox | Google Play | Amazon.
If you resonated with this last episode, please leave a review on iTunes. Reviews help others find my podcast and add it to their own library. Be sure to tune in because I may even feature your review on an upcoming episode! I appreciate you taking the extra time to share your thoughts.
Click here to share your review:
Click "Listen on Apple"
Select "Ratings and Reviews"
Select "Write a Review"
Share what your favorite things are about the podcast!
Transcript
This is the One Antidote to Overcoming Fear and Anxiety
Hey friend! Welcome back to Red Hot Mindset. I want you to know that I appreciate you taking time out of your day to listen in with me, and I pray you are encouraged and challenged through our time together. My main mission is to help you step into the fire of refinement, which means letting God mold and transform you into the woman he created you to be, unwrapping your giftings and talents, and using them to serve others as you go after your goals, God's way. I'd love to hear from you and what you're receiving through this podcast by either sending me a personal message or sharing a review on iTunes. Reviews and messages help me to ensure that, as I'm in prayer and creating content, it resonates with you.
Today is a bonus episode! I know I was with you yesterday, but I knew I needed to share this with you as we move into the holidays. Thanksgiving is tomorrow, and even if it doesn't look like it on the outside, we do have a lot to be thankful for. This is a short devotional or encouragement for you today. I want to share with you what I'm learning in hopes that God uses me to be a light-bearer in a dark world. 
Over the past few weeks, or really over the past year, have you felt some anxiety or fear well up?
I know I have. This summer I feel like I had an incredible peace with what was going on. I really can't control most of it, so I chose to have peace in the midst of it. However, over the past few weeks, I've really seen my anxiety well up more and more. But you know what else I've been feeling?
God keeps whispering to me, "I'm not in the fear. I'm in the praise. Seek me through worship. I am the giver of peace."
We are called to praise God in the storm! We are called to praise the Lord in the good and in the bad, when we understand and when we don't. Praise Him because He is good. Praise Him because He is in control. When anxieties rise, our best bet is to turn on some worship music nice and loud and immerse ourselves in it. Peace comes in worship. Peace comes in the praise. 
One of my favorite worship bands is Shane and Shane, as many times they sing the scriptures. I was listening to worship while in my quiet time the other day, and a song from them played, and it was Psalm 13. As I listened, I felt compelled to turn to the scripture, and what I found was a passage of David crying out to the Lord in the midst of a storm, and even though he reveals his raw emotion, he still chooses to wait on God and praise Him!
I want to read Psalm 13 to you today:
"How long, O Lord? Will you forget me forever?

How long will you hide your face from me?

How long must I wrestle with my thoughts and every day have sorrow in my heart?

How long will my enemy triumph over me?

Look on me and answer, Oh Lord my God. 

Give light to my eyes, or I will sleep in death; my enemy will say, "I have overcome him," and my foes will rejoice when I fall.

But I trust in your unfailing love, my heart rejoices in your salvation. 

I will sing to the Lord, for He has been good to me."
Does this passage resonate with you today? Have you cried out, how long do I have to deal with all this chaos? Chaos in the election, in the virus, in the cancel culture, in the political correctness and all the mandates we're expected to follow? 
How long will you hide your face from me, Lord? Do you feel that way too? I've found myself asking Him that lately. Why don't you feel near? Why are you not doing anything about this chaos? Why are you turning your back on us, Lord? 
How long do I have to wrestle with these thoughts in my head? I have so much spinning around in there, and it's hard to understand them. Do you wrestle with this too?
How long will my enemy triumph over me? How long will the government mandate these unconstitutional lockdowns and treat us like children? Where did the personal responsibility go? Where did our freedoms go? Who is your enemy today? Where are you feeling attacked?
God, answer me! Can't you hear me? Are you even listening? Have you cried out to Him like that lately? God, why can't I hear you in the midst of this storm? Where are you? I'm ready to give up. This is too much to deal with. The tyrants are rejoicing over the turmoil they are causing! Why does it have to be this way? 
But then …
David, through all this emotion and heartache, still puts his trust in God! He is willing to sit in waiting and praise Him through it!
"But I trust in your unfailing love, my heart rejoices in your salvation. I will sing to the Lord, for He has been good to me."
Do you hear it? Are you sitting in the questioning, in the wrestling, in the defeat, or are you dwelling on what is lovely and excellent and praiseworthy? Are you dwelling in the Lord and looking to Him for your peace?
Wait on the Lord, and praise Him in the storm. Praise Him while you're waiting, while you don't understand, while you're anxious or fearful of what's to come.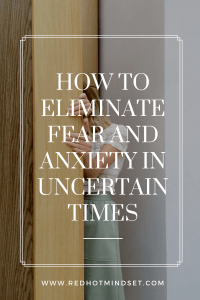 When I find myself anxious or my house seems chaotic, I try to remember to turn on worship music, even if I can't stop and sing, as I'm going about my day, cleaning, working, schooling the boys, that music helps alleviate that anxiety welling up in my spirit, and it creates a peaceful atmosphere within my home. Praise works. And, honestly, I forgot to do this the past few weeks. I allowed the outside world to dictate my feelings, rather than to trust in the God who is all-powerful, all-knowing, and who loves me deeply. 
We are called to focus our eyes on what is true, lovely, and praiseworthy.
Tomorrow is Thanksgiving. Don't let these governmental mandates and the tyranny stop you from giving thanks. God calls us to give thanks in all circumstances. Let's come together and praise Him for who He is and for placing us in His wide open arms. He's got this, and He's got you! You were put in this season for a reason!
The one antidote to anxiety and fear is praise. Choose to use it. Just crank up that music and see what happens!
Will you join me this week?
When anxiety builds in your spirit, when fear tries to rise, choose not to give into it. Turn up that worship music and take time to praise God. Take as much time as you need until those anxieties and fears subside, and do it every time they begin to well up. I'm choosing to work on this and to make it a priority in my week. I'm choosing peace in the midst of the chaos. 
Earlier this year I created a cute PDF with promises of peace. If you struggle with anxiety like I do, take a moment to download it and post it somewhere you can see it.
When those anxieties come, you can use it to speak scriptures of peace into your life. I'll link the download in the descriptions, and you can use it as a reminder that God is in the peace, that He's right there with you as you praise Him in the storm.
I have one other quick thing I want to share with you today.
Starting January 1, I'm beginning a study of the scriptures, and I'd love for you to join me! I've decided to take the next year to read through the chronological Bible and listen for what God is teaching me in it. I may choose to do a few devotionals on the podcast and share what I'm learning, whatever God prompts me to share, and I think it would be fun to do this with friends! 
If you are looking for a way to dive deeper into scriptures and really get to know the heart of God, consider joining me!
It's totally free, I just want a few people to share this time with, to be held accountable to, to hear what you're learning through it. If that's you, and you want to take this journey of reading the Bible chronologically in a year, let me know. You can email me (gabecox@redhotmindset.com) or message me on Insta (@redhotmindset). I'll leave a link to the Bible I chose to use, but you just need to find a chronological Bible that you like. 
In this time, I'm going to be going through the scriptures looking at the context and history behind them. Some of the questions I'll be asking are: Who wrote the text? Who was it written for? What is the historical context behind it? What does it mean for me today? I may even create a workbook we can use along the way. One of the main lessons God's taught me this year is that I need to seek the truth for myself. I need to get into the Word and truly seek to understand it so I can use it to further His kingdom. If that's you too, come along on this journey! It will be a year of growth, and right now more than ever, we need to be seeking God in all we do and be light-bearers for the world that is filled with fear and anxiety. 
Remember, God is not in the fear. God is in the praise. He wants us to seek Him through worship. He is the giver of peace, and He gives it freely. All we have to do is ask.
Step into the fire and come out stronger!
If you want to stay at the forefront with me, sign up for my newsletter where I bring mindset, goal-setting strategies, and encouragement directly to your inbox, and you will be in the know for future podcast episodes!