Thad Riley, who just finished his term on a New Hampshire school board, is with me today talking about many of the issues he faced while serving his term (he'll leave us with some encouragement). It is important for us to be a voice for our kids and the next generations.
TUNE IN: Apple | Spotify | Stitcher | Castbox | Google Podcasts | Amazon
---
---
Listen to Hear
Issues members of the school board have faced over the past few years and why elections for the school board matter
How parents can get involved even if they don't have the capacity to serve on the board
Where to find the resources to know what is being talked about and voted on in the school board meetings
---
This post may contain affiliate links. You can read my full disclosure here.
Links Mentioned in Episode
---

Thad Riley
After serving over a decade in retail management with tech companies, in July of 2015 Thad Riley became a stay-at-home dad. In 2017 he ran for and won a Seat on his town's school board in New Hampshire, and his term ended this past March. He also finished his term as the Chair of the Republicans in his town.
Thad is married to Melanie and together they have six kids, three living with them full time. He is an advanced-level indoor cycling instructor and lost 150 pounds on his weight loss journey.
He wrote the book God Is For You and is the host of The ThadCast. He also does some relationship coaching with couples in trouble and runs annually in team endurance races. His wife Melanie is the first girl he kissed, and after a 22-year break, they found each other in a harrowing time for both of them. They love Jesus and each other.
---
Subscribe and Review on apple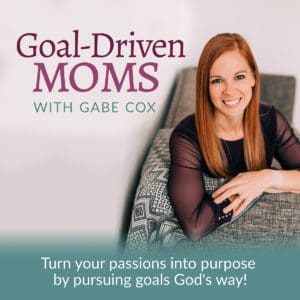 If you're not already subscribed to the Red Hot Mindset Podcast, I encourage you to do that today to ensure you don't miss an episode. Let's step into the fire and come out stronger! Click here to subscribe on iTunes. You can also subscribe on Spotify | Stitcher | Castbox | Google Podcasts | Amazon.
If you resonated with this last episode, please leave a review on iTunes. Reviews help others find my podcast and add it to their own library. Be sure to tune in because I may even feature your review on an upcoming episode! I appreciate you taking the time to share your thoughts.
How to write a review:
Go to "Shows" in the Apple podcast app on your phone
Search for and click on "Goal-Driven Moms"
Scroll to the bottom to "Ratings and Reviews"
Give the podcast 5 stars & select "Write a Review"
Share what your favorite things are about the podcast!
---
Step into the fire and come out stronger!
If you want to stay at the forefront with me, sign up for my newsletter where I bring mindset, goal-setting strategies, and encouragement directly to your inbox, and you will be in the know for future podcast episodes!
---