Mindy Harp has quite the story of cutting nearly an hour off her first marathon time to qualifying for the Boston Marathon on her second go-around! We talk about how she fits her training in as a mom of young kids while owning a business with her husband. She shares advice on how to bring your kids into your goals, which, if you know me well enough, you know that's a hot button for me as well! We are our kids' first example and hopefully their best!
TUNE IN: Apple | Spotify | Stitcher | Castbox | Google Podcasts | Amazon
---
Listen to the full episode to hear:
How Mindy pulled off dropping nearly an hour off her first marathon time in her second marathon to qualify for the Boston Marathon.
Why it's important to bring your family in on your goals.
How to fit in your training schedule while in a season of young kids.
What a massive goal can do for you as you work toward it – and Mindy's next massive goal!
---
This post may contain affiliate links. You can read my full disclosure here.
Links Mentioned in Episode
---

Mindy Harp
Mindy is a full time mom of two wonderful, active boys (if you watch the YouTube version of the interview, you'll even get to meet one of them). She and her husband are self employed for Hassle Free Renovations.
She is an avid runner and enjoys all aspects of the sport. Even getting the whole family involved to run a 5k. In her spare time, she enjoys coaching middle school ladies soccer and coaching her boys in every sport they play. She resides in Lake Oswego OR, with her husband, two boys, and chocolate lab.
---
Subscribe and Review in iTunes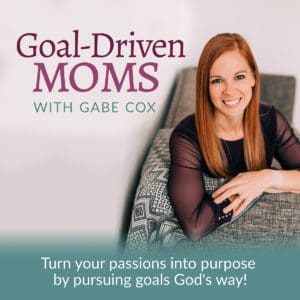 If you're not already subscribed to the Red Hot Mindset Podcast, I encourage you to do that today to ensure you don't miss an episode. Let's step into the fire and come out stronger! Click here to subscribe on iTunes. You can also subscribe on Spotify | Stitcher | Castbox | Google Podcasts | Amazon.
If you resonated with this last episode, please leave a review on iTunes. Reviews help others find my podcast and add it to their own library. Be sure to tune in because I may even feature your review on an upcoming episode! I appreciate you taking the time to share your thoughts.
How to write a review:
Go to "Shows" in the Apple podcast app on your phone
Search for and click on "Red Hot Mindset"
Scroll to the bottom to "Ratings and Reviews"
Give the podcast 5 stars & select "Write a Review"
Share what your favorite things are about the podcast!
---
Step into the fire and come out stronger!
If you want to stay at the forefront with me, sign up for my newsletter where I bring mindset, goal-setting strategies, and encouragement directly to your inbox, and you will be in the know for future podcast episodes!
---