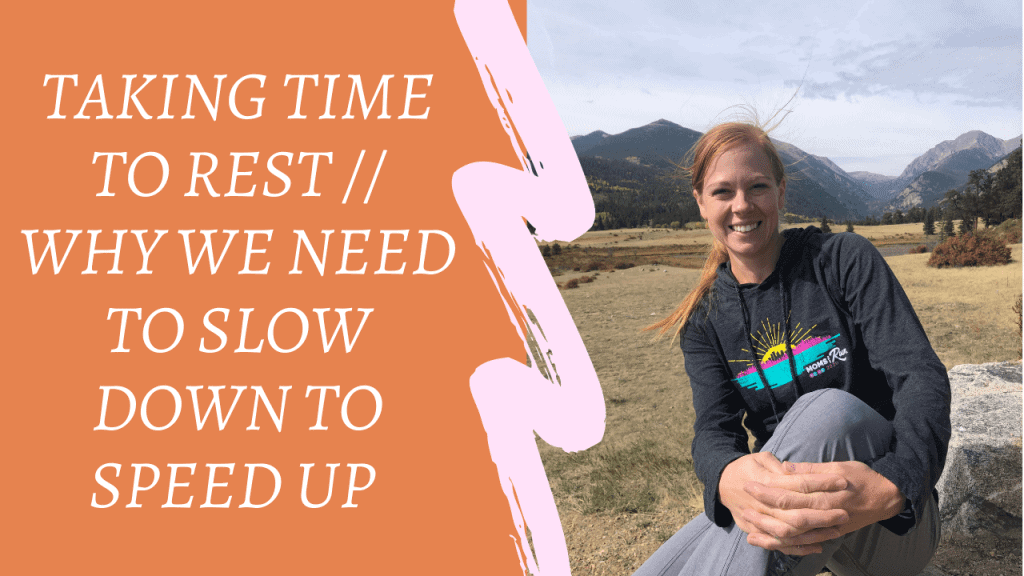 Are you taking time to rest and relax, or are you stuck in a hustle right now? If you're in the midst of busy, I can relate, because I've been there too!
My entire life I've been in too much of a hurry. The last couple of years have been teaching me that it's time to slow down and focus on what is most important. I had to do a full-out evaluation of the activities and roles I was putting my time into and evaluating if they were where I needed to be. The short answer is most of them were not and that someone else could do them as well or even better than I could, so it was time to let go and let God work in my life!
It's important to take downtime in order to refresh and refuel and get ready to go again. God rested on the seventh day of creation, and if He decided a rest day was important, then maybe we should think about that and why it may matter to us.
Do you find time to rest? Can you tell the warning signs when you're beginning to feel burnout? And, maybe the most important question is, do you listen to them?
TUNE IN: Apple | Spotify | Stitcher | Castbox | Google Podcasts | Amazon
---
Links Mentioned in Episode
---
Subscribe and Review in iTunes

If you're not already subscribed to the Red Hot Mindset Podcast, I encourage you to do that today to ensure you don't miss an episode. Let's step into the fire and come out stronger! Click here to subscribe on iTunes. You can also subscribe on Spotify | Stitcher | Castbox | Google Podcasts | Amazon.
If you resonated with this last episode, please leave a review on iTunes. Reviews help others find my podcast and add it to their own library. Be sure to tune in because I may even feature your review on an upcoming episode! I appreciate you taking the time to share your thoughts.
How to write a review:
Go to "Shows" in the Apple podcast app on your phone
Search for and click on "Red Hot Mindset"
Scroll to the bottom to "Ratings and Reviews"
Give the podcast 5 stars & select "Write a Review"
Share what your favorite things are about the podcast!
---
Step into the fire and come out stronger!
If you want to stay at the forefront with me, sign up for my newsletter where I bring mindset, goal-setting strategies, and encouragement directly to your inbox, and you will be in the know for future podcast episodes!
---