This post may contain affiliate links. You can read my full disclosure here.
Start your online business
Set up your business
Are you in the beginning stages of deciding what business to start, officially and legally setting it up, building your website, or finding a community for support and encouragement?
Clarify your calling
Get clear on your calling so you can start a business with this online course from Stefanie Gass​.
SEO fundamentals for christian bloggers
Free course from Kingdom Bloggers​ to help you set up your WordPress website with SEO in mind.
5 steps to ensure your business is set up correctly
Free workshop from The Legalpreneur ​
Join the startup society membership
Gain access to Set Up Shop, other getting-started courses, live events, personalized feedback from success coaches, and an online networking community​.
FREE MASTERCLASS
Start your 1-on-1 coaching business
TURN YOUR KNOWLEDGE INTO AN IRRESISTIBLE COACHING OFFER FOR BOTH IMPACT AND INCOME!​
Here's what you'll learn….
Decide On A Long-Form Content Platform​
Start a Podcast
Use this step-by-step framework from Stefanie Gass to help you start a podcast in 30 days so you can teach others, generate leads, and make money from behind a mic.
Start a YouTube channel
This free workshop with Gillian Perkins will teach you how to reach 1,000 subscribers and get monetized in just 3 months. Maximize every viewer!​
Start a Blog
This free course with LeeAnn Fox from Kingdom Bloggers is a complete guide to starting a blogging ministry.
Grow Your Online business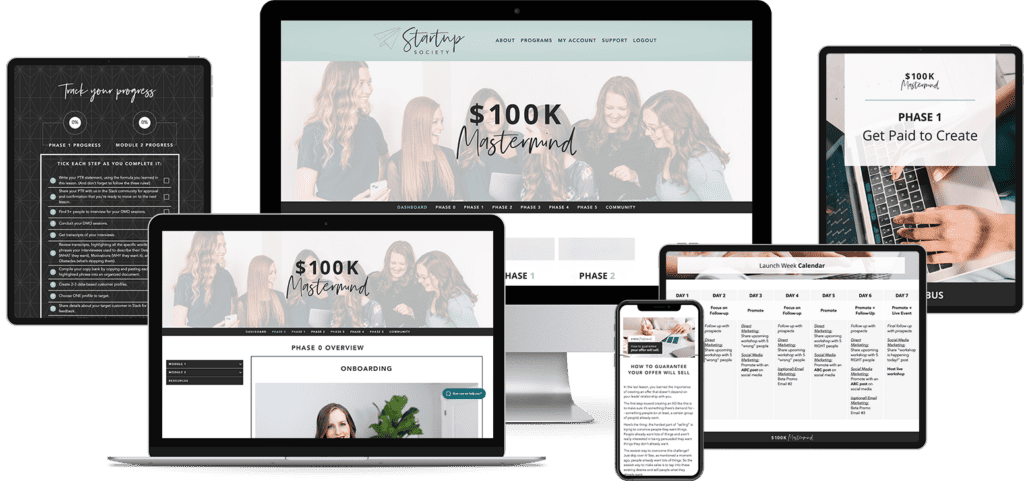 BUILD A $10K/MONTH SALES FUNNEL​
Apply to join $100K Mastermind with Gillian Perkins, a 12-month coaching program to set up a strategic, automated sales funnel and fuel it with ready-to-buy leads. Get your course or membership making money consistently in a more passive way!​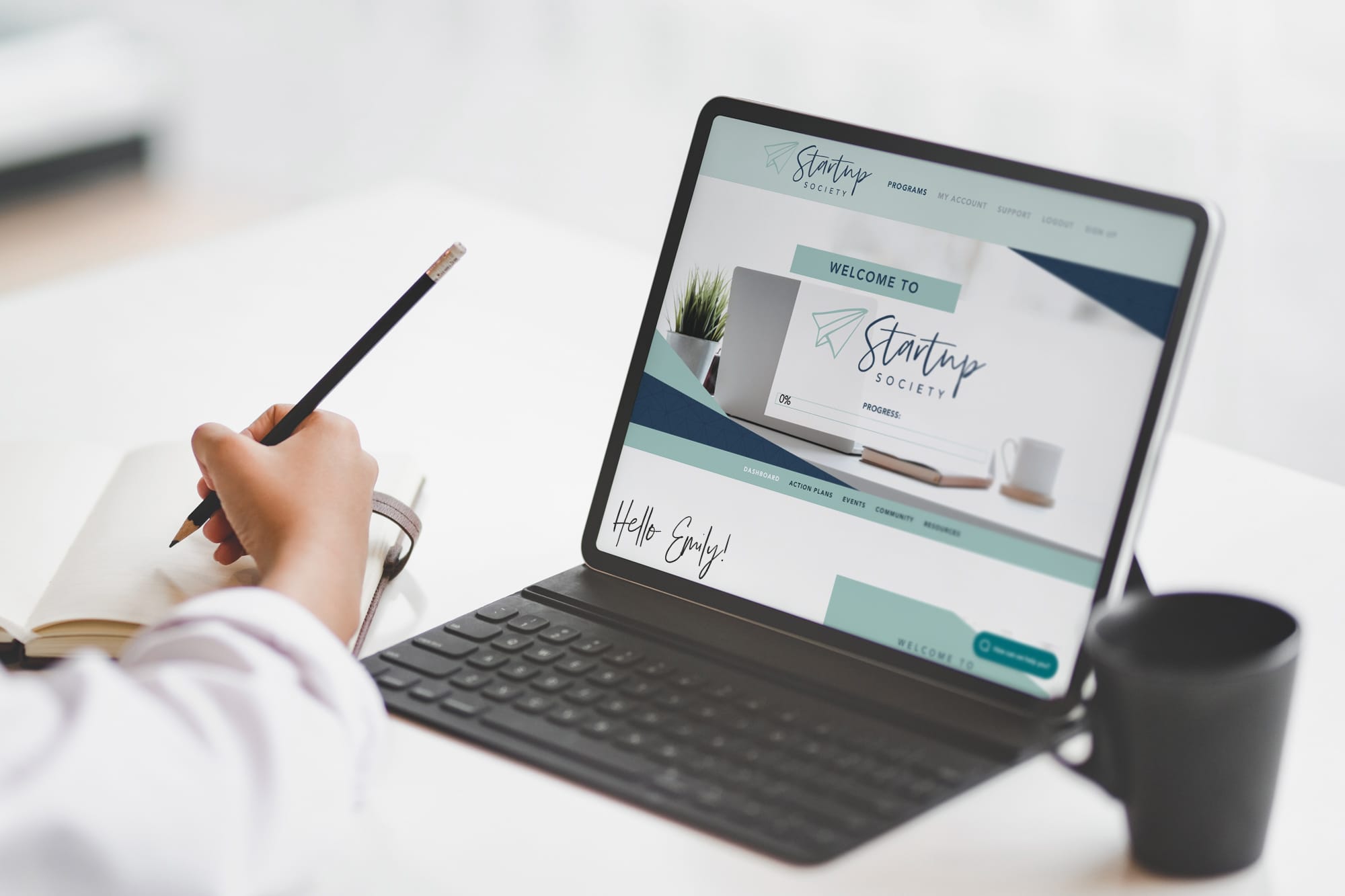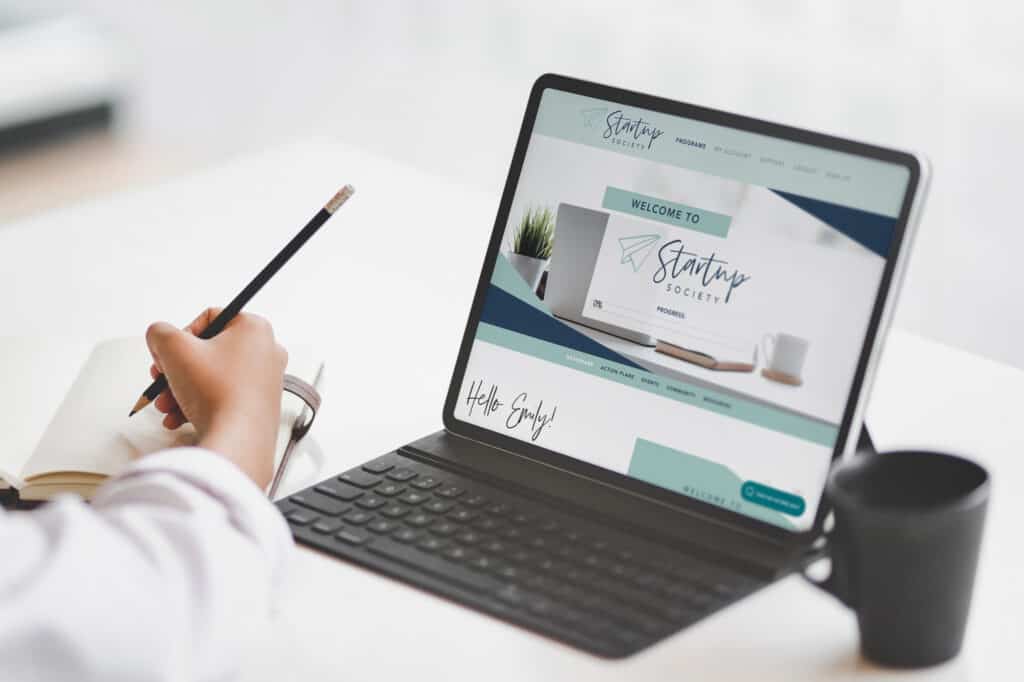 BUILD A PROFITABLE ONLINE BUSINESS WITHOUT THE GUESSWORK​
The Startup Society membership is a great place to grow and scale your business with live weekly mastermind and co-working sessions, a full library of courses, and an online community to get accountability, support, and personalized feedback from the success coaches (including me!) and other members.​
Online business tools and software

All In One Course Creation, Delivery & Marketing Platform
If you're looking for an all-in-one website and marketing spot without needing to hire designers, developers or marketers, this is it!
Create cart pages, funnels, affiliate campaigns, courses and more
Need a checkout or learning platform that you can pay for once and use always?

Grow your audience & automate your marketing
Ready to start growing your email list? ConvertKit is the go-to marketing hub for creators that helps you grow and monetize your audience with ease.

Automate your sales, growth & profits
Are you interested in building an automated sales funnel with a webinar? This software helps you create automated, like-live, and just-in-time webinar funnels in minutes.
Access industry-specific contract templates drafted by real attorneys
Guessing what contracts you need when you're just starting out, but not wanting to spend a fortune hiring lawyers to create them for you? Check out the Contract Vault!

project management software to keep tasks organized
This free online tool is great for organizing your to-do list in a streamlined way, set recurring tasks, due dates, and a whole lot more.
"You can build your business in the time you want to if you're willing to work in that amount of time"

GABE COX