Mind Over Marathon Free resources
Discover your dreams and take them from inception to a flourishing finish. Whether you're competing in an actual race or navigating the marathon of life, developing a strong mental game is vital for your success.
In this inspiring book, Gabe Cox uses examples from her running experience, relating them to success principles that you can apply to any area of your life. At the end of each chapter, you'll find thought-provoking questions, a quick faith devotional, and a practical application that you can implement immediately.
If you're looking to ignite passion and purpose in your life, clarify your unique game plan, and build confidence in the gifts God has given you, Gabe will take you there! Take your goals from start to finish!
Get two free chapters of Mind over marathon
Access the free resource library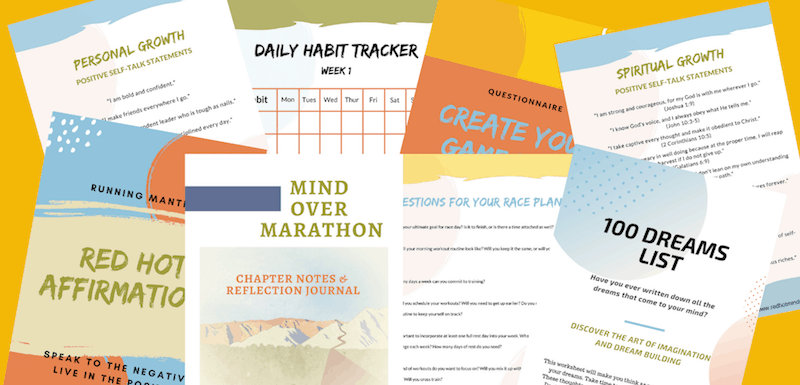 Gain access to a library of free resources that are mentioned in Mind Over Marathon that will help you take immediate action toward your goals. Our hope is that they will give you a clear direction of how to take what you've learned and implement them into your life. Yes, this book is motivational, but the goal is for it to be action-driven and take you from stuck into an abundant life filled with purpose and passion.
All chapters
Chapter 1
Chapter 5
Chapter 7
Chapter 9
Free Course
Uniquely you
This course follows along with Chapters 1-3 of Mind Over Marathon and takes you on a journey to reveal who you are in Christ, uncover your unique giftings, and hep you discover your God-given dreams.
By the end, you will be anxious to develop a plan to make your dreams come true!