How to Shift When Your Plans Changed
How My 2020 Vision Turned into God Opening My Eyes
TUNE IN: Apple | Spotify | Stitcher | Castbox | Google Play | Amazon
Links Mentioned in Episode
Subscribe and Review in iTunes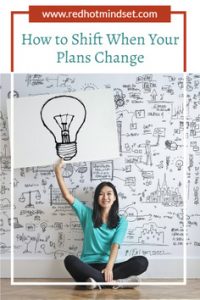 If you're not already subscribed to the Red Hot Mindset Podcast, I encourage you to do that today to ensure you don't miss an episode. Let's step into the fire and come out stronger! Click here to subscribe in iTunes. You can also subscribe on Spotify | Stitcher | Castbox | Google Play | Amazon.
If you resonated with this last episode, please leave a review on iTunes. Reviews help others find my podcast and add it to their own library. Be sure to tune in because I may even feature your review on an upcoming episode! I appreciate you taking the extra time to share your thoughts.
Click here to share your review:
Click "Listen on Apple"
Select "Ratings and Reviews"
Select "Write a Review"
Share what your favorite things are about the podcast!
Transcript
My 2020 Vision Turned Into God Opening My Eyes // How to Shift When Your Plans Change
2020 Vision. That's what this year was set up to be. A year of vision! Did you feel the same way on January 1? My word for this year was VISION. It's crazy to think looking back it truly was a year of vision, but very different from what I saw or thought this year was going to bring. I'll explain more about this as we go. I was reflecting on the year, and God literally hit me over the head and said, "It still was a year of vision, my vision for your life, not yours." That's why I knew I had to share this with you!
What were your plans on January 1? What New Year's resolutions did you set for yourself? What goals were you gearing up to crush? What did you think this year would bring?
Were your plans thwarted like mine? I'm assuming so, but maybe not. Who knows.
Honestly, when the world shut down, it didn't change our day-to-day routine much, but it did affect our major activities and vacations. I work from home, and we homeschool, so as far as work and education, we didn't really have any worries in those areas. 
Our life slowed from what it was, and the biggest hit was losing out on gymnastics meets: state, regionals, and nationals, not to mention practices, and also me missing out on the Boston Marathon, something I had been working toward for two years. Our foreign exchange student had to go home early, which was utter disappointment for all of us, as he's become a part of our family, and he lost out on many places we were going to take him and experiences he would have had. 
20/20 vision. The year of 2020.
20/20 vision is a term used to express normal visual acuity, which means the clarity or sharpness of vision. The eye doctor measures this acuity at a distance of 20 feet. If you have 20/20 vision, then essentially, you have normal vision because you can see at 20 feet what a person with normal vision can see at 20 feet. Makes sense, right? 
Now, if you have 20/100 vision, it means that you must be within 20 feet to see what a person with normal vision can see at 100 feet, and on the contrary, if you have 20/15 vision, you actually have better clarity and acuity than a normal person can see at 15 feet. You are considered legally blind if you have 20/200 vision. You may have already understood that, but I find it fascinating.
So, why does that matter?
The year of 2020, 20/20 vision!  It sounds like a really special year, doesn't it?
I had a vision to run the Boston Marathon injury free as my victory lap. I had a vision to publish my second book (which is dependent on running the Boston Marathon). I had a vision to do live workshops and speak on stages to inspire moms to go after their dreams so they can be the best role models for their kids. I had a vision for the legacy I wanted to create for my family.
Vision is a powerful word. Vision is about being able to think about or plan for your future through a combination of imagination and wisdom. Where there is no vision, the people perish, Proverbs 29:18.
Vision is crucial to creating momentum in your life.
Asking reflective questions like: Where am I feeling led? What do I want to accomplish? What legacy do I want to create this year? helps as you are creating a vision for yourself and your year … However, one thing to remember is that we can make our plans – and we should – but God directs our steps (Proverbs 16:9). 
And that's one of the things that was really revealed to me this year! We need to take action toward our goals or where we're feeling called, but God ordains our steps. God is the one who creates the path, and it doesn't always look the way we planned. Actually, it rarely looks anything like we had envisioned in our head!

Isaiah 55:8-9 says, "For my thoughts are not your thoughts, neither are your ways my ways,' declares the Lord. 'As the heavens are higher than the earth, so are my ways higher than your ways, and my thoughts than your thoughts.'"
His plans are good, and we don't always understand or know His ways, but when we look back, we can see that when we follow the path He gives, it turns out so much better than our own path and doing it solely on our own. We need to plan and find vision for the future, but if we're not in prayer seeking God as we go, then our plans become null. It's so much better to go after our goals alongside God and let him guide the way than for us to do it on our own, in our own strength, with our own power, because we'll always come up short if we do it that way!
I couldn't have told you that we would uproot our family and move to Colorado on January 1. That wasn't in our sights at all at that time, and it definitely wasn't in my plans (though I have said for a long time that I want to move away from Minnesota and the cold). I never thought I'd actually do it! 
This year God gave me vision so different from what I thought vision was. He opened my eyes to many things I believed that were off the mark of truth. 
I went on a journey understanding the true provision gospel and stepping away from the prosperity gospel. I'm still learning and growing in this area, and I've recorded an episode about why I stopped following the prosperity gospel, so you can go back to listen to that if you want more details, but God is not a genie in a bottle, and I can't manifest material things. He is a God of provision and relationship. I will not always get what I want, but He'll always provide for my needs. What manifests is His will combined with our efforts. He still needs us to be willing to do the work in front of us. 
God gave me vision for seeking truth.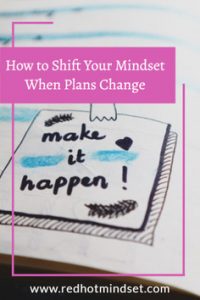 I've always had an interest in critical thinking and logic, but this year revealed that we need to do more than say we're critical thinkers. We need to actually dig into the research to see the truth for ourselves. Always. Discernment is a skill we need to hone when it comes to listening to the news, reading books, or even listening to our pastors. We need to understand how to seek and find truth and not allow others to create it for us. We need to be vigilant in seeking the truth and double checking everything we read, see, or hear.
God opened my eyes to the detriments of social media and how it can really cause issues in our daily lives or our thinking.
I didn't have a vision to limit my social media intake, but it was something that came this year. There is too much negative and fake news on social media, and I needed to limit letting those toxins into my mind. We can't unsee or unhear things, which is why it's important to be careful what we let in. Social media is an escape from real living, and God encouraged me to seek Him and real life before connecting online.
I did have a vision of simplification in my life, but I didn't know how that would all come together or that it would mean moving across country to find that simplicity, but God's taken me on a journey to reveal what that means for me and my family. It also meant I needed to give full control to God and put my trust in Him for our needs. When you're called to let go of your jobs and income to pursue the path you feel called, it's a little scary. The unknown is always scary. I didn't see that on January 1. 
There is still a ton of unknown in this area, and we are feeling called to simplify even more, which I'll share about as it is revealed to us and we have more clarity in it, but I'm telling you, it's going to be an exciting adventure if we take the plunge and go for it! Gotta leave you in some suspense so you come back to hear what I'm talking about later!
And the last thing that I didn't see coming this year was my shift in messaging and where I'm going.
I've always been a passionate dreamer and goal setter. I'm an achiever in all I do, and I believe in hard work to get there, but there was a piece of the puzzle that was missing in my messaging, and that was going after goals God's way and letting him guide us in them so He can use us for His glory. 
It's always been a part of me, but, for some reason, I strayed from talking about it. I'm not willing to stray from my convictions any longer. This was probably one of the most revealing things I experienced this year. God showed me that I need to be willing to stand for what I believe in and be open about sharing my faith and convictions. I am called to be a light-bearer, and this year opened my eyes to that. No more playing small or being silenced. We are called to speak truth in love, and God will bring the people to me that need to hear the message. I'm not called to speak to everyone, I'm just called to speak to the ones God wants me to.
Vision. 2020 is the year of vision. I still believe that. It just may not have been the vision we saw for ourselves on January 1. Vision is about opening our eyes to see what God is revealing to us. It is a clear view or perspective. Vision is observation and being able to see what is going on around us. Vision is seeing beauty in the mundane. Sometimes our vision is blurry, and we can't see too far ahead of us, but God is the giver of vision, and His plans are perfect. We need to trust him as he's revealing the vision to us, little bits at a time, only the things we can handle at the moment. If we knew everything that was going to happen with our vision, we wouldn't need to rely on God or trust Him as we went. 
What was your year like?
Did 2020 bring more challenges than you've ever experienced? Did it bring any revelations? Seriously, is there anything that was revealed to you in this crazy year? Truths you didn't know, false narratives you stopped believing? Did your vision shift from what you thought it was January 1? What vision did God give you this year? 
I encourage you to take some time this week to reflect on these questions if you haven't already. Write down the things you learned, the truth that was revealed, the struggles you faced, the gratitudes in them. There's always adversity before a victory. Find the good in 2020. Find the vision. Seek truth. Seek light. Seek God's good and perfect will for your year and your life.
Friend, I pray as you seek God, He gives you another piece of the vision he has for your life. Trust it, and walk in it. You are called to a specific purpose in this specific time, and God needs you to rise up and answer that call to bring others into His kingdom. Step up, step out, and go in faith today.
In all things I pray, you just run YOUR race! I believe in you.
Step into the fire and come out stronger!
If you want to stay at the forefront with me, sign up for my newsletter where I bring mindset, goal-setting strategies, and encouragement directly to your inbox, and you will be in the know for future podcast episodes!