What Do You Do When You Find Yourself in the Middle of Unexpected Transition?
Interview with Life Coach April Nicole Scipio
TUNE IN: Apple | Spotify | Stitcher | Castbox | Google Play | Amazon
Links Mentioned in Episode
Summary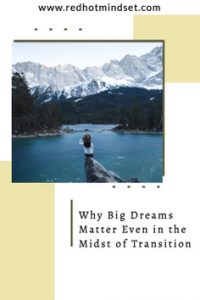 After being asked to leave her job unexpectedly, April Nicole Scipio took a chance to turn that unforeseen obstacle into an opportunity to build a business that she loves, and today she shares just how she did it!
April Nicole Scipio
April Nicole Scipio is a life coach for busy women. She helps women manage their time and achieve their goals. She desires to help them make time for what matters most. April is the author of "Opt-In: 5 Practical Ways to Maximize Your Life" and "His Grace – A 30 Day Devotional" as well as the host of the LIVE LOVE LEAD Podcast.
With a bachelor's degree in business and a master's degree in education, she uses her education and work/life experiences to make a difference in the lives of women globally. She and her husband pastor The Point Church and reside in KY with their 3 children.
Listen to the full episode to hear:
How God used a bad work situation and turned it into a positive entrepreneurial endeavor.

What to do when you find yourself in the midst of transition and don't know where to turn.

Why big dreams matter and why the media needs to be infiltrated with the positive messaging and how we can be a part of that!
Subscribe and Review in iTunes
If you're not already subscribed to the Red Hot Mindset Podcast, I encourage you to do that today to ensure you don't miss an episode. Let's step into the fire and come out stronger! Click here to subscribe in iTunes. You can also subscribe on Spotify | Stitcher | Castbox | Google Play | Amazon.
If you resonated with this last episode, please leave a review on iTunes. Reviews help others find my podcast and add it to their own library. Be sure to tune in because I may even feature your review on an upcoming episode! I appreciate you taking the extra time to share your thoughts.
Click here to share your review:
Click "Listen on Apple"
Select "Ratings and Reviews"
Select "Write a Review"
Share what your favorite things are about the podcast!
Step into the fire and come out stronger!
If you want to stay at the forefront with me, sign up for my newsletter where I bring mindset, goal-setting strategies, and encouragement directly to your inbox, and you will be in the know for future podcast episodes!
Transcript (lightly edited)