We are only a couple of weeks away from the 2020 Virtual Boston Marathon. This isn't where we planned to be, but sometimes our plans don't work out the way we want. That's why it's important to have flexibility within your plan. Bumps will come, unexpected circumstances happen, and we need to be mentally prepared for them when they arise.
I hope you've enjoyed the monthly series where I get the privilege to interview a mother runner who qualified for the 2020 Boston Marathon. I get to share their struggle/victory stories with you, and you'll hear why the 2020 Boston Marathon would have been their victory run. We all would have preferred being at the start line in Hopkinton, but these women are running the virtual race knowing this is an epic and historic year, and they want to be a part of it.
It took 10 marathons before Joy Burke hit her first BQ on marathon 11. Talk about resilience!
TUNE IN: Apple | Spotify | Stitcher | Castbox | Google Podcasts | Amazon
---
Listen to the full episode to hear:
How interval training helped her break the 4-hour marathon mark and hit her Boston Marathon goal.
How hiring a run coach gave her direction and helped her see little details that she wouldn't have thought of on her own.
How she was able to fit in her training and goals with a full and busy schedule.
---
This post may contain affiliate links. You can read my full disclosure here.
Links Mentioned in Episode
---
Joy Burke
Joy lives in Rochester, New York, with her husband and three children, ages 8, 7, and 4. Both she and her husband are neurologists, and she works at the University of Rochester hospital specializing in Neuro-Oncology where she cares for patients with brain and spinal tumors as well as neurological complications of chemotherapy and radiation. She also keeps a general neurology clinic treating conditions like migraines, seizures, Parkinson's, and neuropathy.
She could have every reason to use this taxing work schedule as an excuse not to train, but she's learned to fit it all in, and she has quite the story of overcoming to share. I hope you enjoy this week's interview with Joy!
---
Subscribe and Review on apple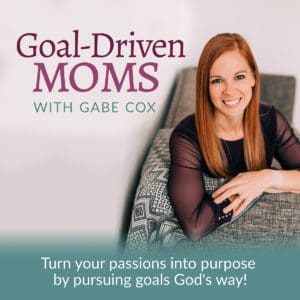 If you're not already subscribed to the Red Hot Mindset Podcast, I encourage you to do that today to ensure you don't miss an episode. Let's step into the fire and come out stronger! Click here to subscribe on iTunes. You can also subscribe on Spotify | Stitcher | Castbox | Google Podcasts | Amazon.
If you resonated with this last episode, please leave a review on iTunes. Reviews help others find my podcast and add it to their own library. Be sure to tune in because I may even feature your review on an upcoming episode! I appreciate you taking the time to share your thoughts.
How to write a review:
Go to "Shows" in the Apple podcast app on your phone
Search for and click on "Goal-Driven Moms"
Scroll to the bottom to "Ratings and Reviews"
Give the podcast 5 stars & select "Write a Review"
Share what your favorite things are about the podcast!
---
Step into the fire and come out stronger!
If you want to stay at the forefront with me, sign up for my newsletter where I bring mindset, goal-setting strategies, and encouragement directly to your inbox, and you will be in the know for future podcast episodes!
---