You're going to love my guest today! She is a friend I met in a business networking group, and we now have a working relationship! Becca Rusinko just came home from Uganda where she was helping with the Uganda Water Project, and it sounds like she had a great experience giving back!
We dive into the process of bouncing back when you've had to let go of the old version of a dream. She shares how she determined it was time to let go of that dream and pursue a new passion and what a "substitute dream" is. This interview is sure to help you gain clarity in knowing when to hang on and when to let go of certain ideals and dreams.
TUNE IN: Apple | Spotify | Stitcher | Castbox | Google Podcasts | Amazon
---
Listen to the full episode to hear:
How our main goals need to be fueled by our values.
What a substitute dream is.
How to know when to hold on or when to let go.
---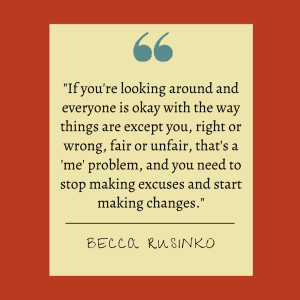 This post may contain affiliate links. You can read my full disclosure here.
Links Mentioned in Episode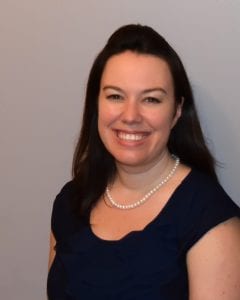 ---
Becca Rusinko
Becca Rusinko is a Life and Business Coach who focuses on helping people become more organized, strategic, and intentional in their lives and careers so they can live with a greater sense of direction and purple. She loves meaningful conversations, deep dives, and coffee all day. She lives in Syracuse, New York, with her amazing husband and two adorable rescue dogs.
---
Subscribe and Review on apple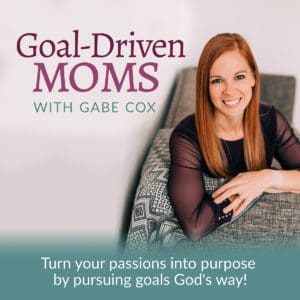 If you're not already subscribed to the Red Hot Mindset Podcast, I encourage you to do that today to ensure you don't miss an episode. Let's step into the fire and come out stronger! Click here to subscribe on iTunes. You can also subscribe on Spotify | Stitcher | Castbox | Google Podcasts | Amazon.
If you resonated with this last episode, please leave a review on iTunes. Reviews help others find my podcast and add it to their own library. Be sure to tune in because I may even feature your review on an upcoming episode! I appreciate you taking the time to share your thoughts.
How to write a review:
Go to "Shows" in the Apple podcast app on your phone
Search for and click on "Goal-Driven Moms"
Scroll to the bottom to "Ratings and Reviews"
Give the podcast 5 stars & select "Write a Review"
Share what your favorite things are about the podcast!
---
Step into the fire and come out stronger!
If you want to stay at the forefront with me, sign up for my newsletter where I bring mindset, goal-setting strategies, and encouragement directly to your inbox, and you will be in the know for future podcast episodes!
---