Today's topic is pretty heavy. We are talking about some childhood trauma in the form of abuse, and I want to prepare you for that in case you have kids in the room and want to wait to listen to this when no little ears are present. This is a tough subject, but I also feel like it's important to talk about. My guest today went through the unimaginable – not only with his mom, but also with his stepmom from a very young age.
Joric McLean's story is powerful. It will make you angry. It will make you cry, and it will make you feel all the emotions in between. We don't go into detail about the trauma, but if you want to hear more about his specific struggle/victory story, I encourage you to pick up a copy of the Lemonade Stand 2 anthology.
He told me no question is off-limits today, so we're going to dive deep into his struggles, the mental shifts he made, how he made the best of the cards he was dealt, and the biggest lessons he learned from his childhood experience. We also talk about how to help our men open up about any trauma they may have encountered so our relationships can thrive and they don't have to feel like they have to bottle up the pain and can move forward from their past into a thriving future.
One of Joric's missions is to encourage others to get help sooner rather than later so those old wounds of the past doing creep into adult relationships with spouses, partners, or kids. It's important to resolve the past or at least come to grips with it so you don't have to keep reliving it through current or future relationships.
TUNE IN: Apple | Spotify | Stitcher | Castbox | Google Podcasts | Amazon
---
This post may contain affiliate links. You can read my full disclosure here.
Links Mentioned in Episode
---

Joric McLean
Joric McLean grew up in the heart of small-town America, in what is known a Michigan's "Thumb Area." After college, he moved to Phoenix, Arizona where he held executive roles in the insurance industry, professional sports, and the veterinary field.
Throughout Joric's life, he found himself at the epicenter of weird and ridiculous workplace nonsense. This propensity to end up in wild predicaments became the genesis for two books, "Magnet of Madness, Vol. 1 & 2.
He is also co-author of the Lemonade Stand 2, which offers insight into a troubled childhood that turned out okay in the end. Joric and his wife are loving life, living as U.S. ex-pats in Lisbon, Portugal.
---
Subscribe and Review on apple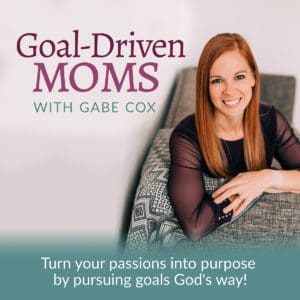 If you're not already subscribed to the Red Hot Mindset Podcast, I encourage you to do that today to ensure you don't miss an episode. Let's step into the fire and come out stronger! Click here to subscribe on iTunes. You can also subscribe on Spotify | Stitcher | Castbox | Google Podcasts | Amazon.
If you resonated with this last episode, please leave a review on iTunes. Reviews help others find my podcast and add it to their own library. Be sure to tune in because I may even feature your review on an upcoming episode! I appreciate you taking the time to share your thoughts.
How to write a review:
Go to "Shows" in the Apple podcast app on your phone
Search for and click on "Goal-Driven Moms"
Scroll to the bottom to "Ratings and Reviews"
Give the podcast 5 stars & select "Write a Review"
Share what your favorite things are about the podcast!
---
Step into the fire and come out stronger!
If you want to stay at the forefront with me, sign up for my newsletter where I bring mindset, goal-setting strategies, and encouragement directly to your inbox, and you will be in the know for future podcast episodes!
---