Ecclesiastes 1:9 says, "What has been will be again, what has been done will be done again; there is nothing new under the sun."
What do we need to remember? The Bible is our standard, and it has outlasted time. We don't get to pick and choose what we want to be true. We don't get to change who God says we are just because we don't feel like ourselves today. The Bible is our standard, and as Christians, we see things through that lens, that's what a Biblical worldview is, and that is why it's important for us to be in the Word, praying, journaling, studying, growing. If we are not solid in the Word of God, we could fall for anything.
So how do we take a stand on God's Word in love, walking in love without changing our standards? How do you walk in love and justice from a Biblical perspective? What does this look like? What boundaries do we need to set up for ourselves? How do we not get walked all over yet continue to show love to others? How do we show love to the unloving?
These are questions of our day, and today is an encouraging conversation because I'm bringing on marriage and family therapist Jessica Hayes to help us navigate how to walk in love and justice without giving up our moral or Biblical standards.
TUNE IN: Apple | Spotify | Stitcher | Castbox | Google Podcasts | Amazon
---
This post may contain affiliate links. You can read my full disclosure here.
Links Mentioned in Episode
---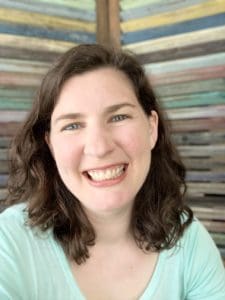 Jessica Hayes
Jessica Hayes helps busy Christian moms deepen their family relationships, grow closer with the Lord, and strengthen their mental health. In her 10+ years as a marriage and family therapist, she has seen the power of God at work in so many families!
She is the host of the Love Your People Well podcast, which airs twice a week to bring biblical encouragement, mental health tips, and practical relationship strategies to busy moms.
---
Subscribe and Review in iTunes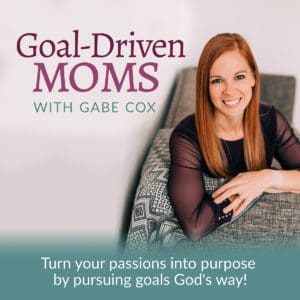 If you're not already subscribed to the Red Hot Mindset Podcast, I encourage you to do that today to ensure you don't miss an episode. Let's step into the fire and come out stronger! Click here to subscribe on iTunes. You can also subscribe on Spotify | Stitcher | Castbox | Google Podcasts | Amazon.
If you resonated with this last episode, please leave a review on iTunes. Reviews help others find my podcast and add it to their own library. Be sure to tune in because I may even feature your review on an upcoming episode! I appreciate you taking the time to share your thoughts.
How to write a review:
Go to "Shows" in the Apple podcast app on your phone
Search for and click on "Red Hot Mindset"
Scroll to the bottom to "Ratings and Reviews"
Give the podcast 5 stars & select "Write a Review"
Share what your favorite things are about the podcast!
---
Step into the Fire and Come Out Stronger!
If you want to stay at the forefront with me, sign up for my newsletter where I bring mindset, goal-setting strategies, and encouragement directly to your inbox
---