What happens when you find out that what you believed for the past 14 years was almost truth, but it missed the mark by that much? If it's almost truth, it's not truth. Hold on tightly because I'm going to get real and raw with you in this episode and share just what I've been wrestling with the past months and how I've shifted my mindset.
Today I want to encourage you to continue learning and growing, and when you have a question about something, take it to God in prayer, search God's Word, do some research, and find the truths. Don't just take what you hear and run with it, but make sure it lines up with truth. The hardest part is discerning truths from almost truths because the almost truths are wrong, but they usually sound good and are packaged in an appealing way to make them look like truths.
I've been wrestling lately with some of the beliefs I have held over the years, and I'm working on redefining who I am in Christ, and much of it goes back to the basics – because it really is that simple.
TUNE IN: Apple | Spotify | Stitcher | Castbox | Google Podcasts | Amazon
---
This post may contain affiliate links. You can read my full disclosure here.
Links Mentioned in Episode
---
Subscribe and Review on apple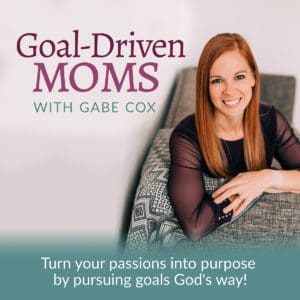 If you're not already subscribed to the Red Hot Mindset Podcast, I encourage you to do that today to ensure you don't miss an episode. Let's step into the fire and come out stronger! Click here to subscribe on iTunes. You can also subscribe on Spotify | Stitcher | Castbox | Google Podcasts | Amazon.
If you resonated with this last episode, please leave a review on iTunes. Reviews help others find my podcast and add it to their own library. Be sure to tune in because I may even feature your review on an upcoming episode! I appreciate you taking the time to share your thoughts.
How to write a review:
Go to "Shows" in the Apple podcast app on your phone
Search for and click on "Goal-Driven Moms"
Scroll to the bottom to "Ratings and Reviews"
Give the podcast 5 stars & select "Write a Review"
Share what your favorite things are about the podcast!
---
Step into the fire and come out stronger!
If you want to stay at the forefront with me, sign up for my newsletter where I bring mindset, goal-setting strategies, and encouragement directly to your inbox, and you will be in the know for future podcast episodes!
---