The 2020 Boston Marathon was at first postponed and later canceled and moved virtual for 2020 due to the Covid-19 pandemic, which was unsettling for many runners who qualified and were left questioning if they would snag a bid to the 2021 Boston race.
Thankfully, the Boston Athletic Association is allowing 2020 qualified runners to do the virtual race as well as apply for the 2021 race, but this doesn't guarantee a spot in the historic and sought-after race. In the coming months, I'm bringing a few mother runners on the podcast who would have considered the 2020 Boston Marathon their victory run to dive into their struggle/victory stories.
The 2020 Boston Marathon would have been Anat Gotfried's victory run because she thrives off a challenge and wanted a goal to separate her from the ordinary runner. Today we dive into her running journey and talk about the struggles of trying to get the necessary training in while performing all the roles motherhood brings. We even chat about her experience running a marathon 6 months pregnant and postpartum.
It took mental fortitude for her to qualify for the 2020 Boston Marathon. Find out how running back-to-back marathons actually helped her solidify that Boston qualifying time. By the end of this episode, you may just be inspired enough to get up and go and train for your first marathon if you haven't run one already!
TUNE IN: Apple | Spotify | Stitcher | Castbox | Google Podcasts | Amazon
---
Listen to the full episode to hear:
How she met her husband because of the NYC Marathon
How she worked her training around her responsibilities as a mother
What it took for her to qualify for the Boston Marathon and how she controlled the controllable
Why having a coach in her life made all the difference
---
This post may contain affiliate links. You can read my full disclosure here.
Links Mentioned in Episode

---
Anat Gotfried
Anat Gotfried is a first-time Boston Marathon qualifier originally from Israel and now resides in Chicago, Illinois with her husband and three kids. She began her running journey in 2006 and is both a marathon and ironman athlete.
---
Subscribe and Review on apple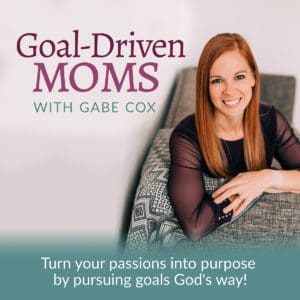 If you're not already subscribed to the Red Hot Mindset Podcast, I encourage you to do that today to ensure you don't miss an episode. Let's step into the fire and come out stronger! Click here to subscribe on iTunes. You can also subscribe on Spotify | Stitcher | Castbox | Google Podcasts | Amazon.
If you resonated with this last episode, please leave a review on iTunes. Reviews help others find my podcast and add it to their own library. Be sure to tune in because I may even feature your review on an upcoming episode! I appreciate you taking the time to share your thoughts.
How to write a review:
Go to "Shows" in the Apple podcast app on your phone
Search for and click on "Goal-Driven Moms"
Scroll to the bottom to "Ratings and Reviews"
Give the podcast 5 stars & select "Write a Review"
Share what your favorite things are about the podcast!
---
Step into the fire and come out stronger!
If you want to stay at the forefront with me, sign up for my newsletter where I bring mindset, goal-setting strategies, and encouragement directly to your inbox, and you will be in the know for future podcast episodes!
---