Dreamers are the world's inspiration, and I aspire to be just that: a huge dreamer! But how did I become passionate about having big dreams? One key ingredient for me … reading!
Reading is an important ingredient in becoming a leader and succeeding in life, and a few posts back I shared about 3 books that literally changed my life. This week I wanted to replicate that with the 3 books that helped me to dream again.
RELATED: 3 Books That Changed My Life
Reading exposes our weaknesses and helps us discover and develop our strengths. Education doesn't end after high school or college. We should always be on a growth journey because we will never truly arrive.
An African proverb says it best:
"A wise man never knows all; only a fool knows everything." or as William Shakespeare said, "A fool thinks himself to be wise, but a wise man knows himself to be a fool."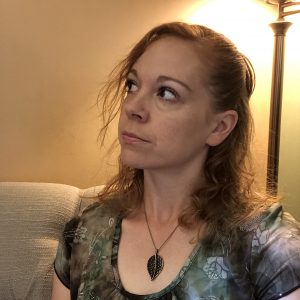 When I was younger, it was easy for me to dream. I wanted to be the first woman in the NBA, and my role model was Mugsy Bogues from the then Charlotte Hornets. He was just over 5 feet tall, but he could also dunk! I thought that was so impressive, and if he could do it, why couldn't I?
I wanted to be an author and speaker and co-host Sports Center with Stuart Scott who was one of my celebrity heroes. And do you know the best thing about my parents was? They never shot down my dreams and never told me I couldn't achieve them. Whether they thought they were silly or not, I never knew. That's a blessing in itself.
However, I still found myself in the same place many do as they move from childhood to adulthood — stuck.
Things got hard. My dreams began to fade, and I now embarked on what is known as "adulting". I had to grow up, get a job, be responsible — and apparently, that meant shoving my dreams to the wayside.
But it doesn't have to be that way! Dreamers change the world. They are leaders and visionaries for others. Those who dream are the world's inspiration, and I aspire to be just that: a huge dreamer! But how did I become passionate about having big dreams? One key ingredient for me … reading!
There are three books that I think of when I look back on my journey of becoming a dreamer:
The Choice by Og Mandino
This was one of the first self-development books I ever read, and I was drawn to it because it is short and reads as a fictional book but also interweaves success principles throughout. Og Mandino has a way of capturing your attention and drawing you into a place of thinking larger. He helps you to see that you were made for more and that the first step in pursuing a dream is the hardest one you'll take.
The book is about a writer who is fed up with where he is at in life and has the ultimate choice to pursue his dreams. He essentially gives up everything to go after his calling. His family backed him and came along, believing in him when maybe no one else would have.
It's a quick read, and I highly recommend it. It definitely made me want to take a leap of faith. and pursue my own dreams even though I had absolutely no idea how they would come together. It resonated even deeper for me because one of my all-time dreams stemming from when I was very little is to become an author and write books to inspire others.
The Dream Giver by Bruce Wilkenson
Similar to The Choice, this book has a fictional twist. Ordinary, who is the main character, sets out on a journey to break out of his Comfort Zone and become Somebody. His friends don't understand him and think he's crazy. His family shuts him down. They can't see why he isn't satisfied with Normal. Normal is comfortable, and everyone there is just fine with the mundane life, and it's probably because they don't know any different.
Ordinary has to learn how to embrace fear, leave his comfort zone, and battle giants to break out of the ordinary and into a land of opportunity. He has to go through his own wasteland experience, and it isn't for the faint of heart. You'll have to read it to find out just what he discovers, but here's a secret: Much of the journey is self-discovery.
The last few chapters connect everything together and give practical steps to break free from your own Ordinary. We were meant to have dreams and desires and to embrace the journey to making them happen.
The Magic of Thinking Big by David J. Schwartz
This book is chock full of pure information. Unlike the first two, it's a non-fiction, and there is no storyline. It is all about discovering a dream inside and understanding how to gain a mindset to imagine huge and think outside of the ordinary.
He dives into topics related to curing excusitis, procrastination, and failure disease, things that many times stop us from pursuing our dreams altogether. Other topics include building confidence in ourselves, changing our attitudes, and getting into the action habit itself. So many things this book did for me and can do for you as well. It's a manual all about changing our mindset about what success is and how to get there.
Find The Magic of Thinking Big Here
Are there any books that have helped shape who you are today? What are some of your favorite self-development books that have helped you increase your dreams or to think bigger?
I'm always interested in expanding my library, and I'm convinced that the saying, "Readers are leaders", is absolutely true. Reading changes you. It's not about opening a book and reading it. It's about applying what you're reading to your life. Books will cut you open and expose yourself to you. That's when the results and change happens, and it's a beautiful thing.
"Reading is essential for those who seek to rise above the ordinary." — Jim Rohn, author and speaker
Reading has been a pivotal part of my growth and enabled me to take my dreams off the shelf, dust them off, and refine them to who I am today and the God-given passions that I have. I may not be an anchor on SportsCenter (though I do plan to pay my way on there someday as a guest host). I may not be the first woman in the NBA, but I am still in pursuit of writing and speaking, and that passion has only grown stronger! My first book releases this month, and that is a dream come true!
FINAL STRETCH

The Choice, The Dream Giver, and The Magic of Thinking Big have shaped my ideas of success and helped me to Dream larger than I could ever imagine.
Are you a huge dreamer? Do you look at life as a way to pursue your passions? Do you know you have a purpose to fulfill? We were all born with seeds of greatness inside of us, and it's up to us to water them, cultivate them, and bring them to life! Don't be afraid to dream!
And, remember, you are a winner. Just run YOUR race!
I'd love to hear from you! What books have you read that inspired your dreams? Leave a comment below and let me know.
If you want to stay at the forefront with me, sign up for my newsletter where I bring mindset, goal-setting strategies, and encouragement directly to your inbox, and you will be in the know for future podcast episodes!