You are a busy working mama, and your season is full. I get it! You have a goal you'd like to work on for yourself, but you just don't really know if it's possible to go after that goal and still have balance in your life. You're asking the question, is balance even possible when you have a goal?
Well, I can tell you first-hand that I've thought both ways – balance isn't possible and you have to sacrifice everything to go after a goal (old me), and now I know balance is completely possible and you can still be present in your life while working toward a goal (new me). How? By understanding the season you are in and understanding how to break that goal down into manageable bites.
Today I have my good friend Sara here with me to share more about how to have both – balance and a goal. She has gone through the hot mess mom express, but she found a breakthrough realizing she was living the way she was based on beliefs that dictated her actions and that she didn't have to live that way any longer, all she had to do was change, and that's what she decided to do.
TUNE IN: Apple | Spotify | Stitcher | Castbox | Google Podcasts | Amazon
---
---
Listen to hear
How to have both balance and growth
Where to start as you find balance and work toward your goal.
What mindset shifts you need to make to create room for both balance and your goals.
---
This post may contain affiliate links. You can read my full disclosure here.
Links Mentioned in Episode
---

Sara Jimenez
Sara Jimenez is a Jesus-loving wife of 7 years, boy mom of one, part-time corporate employee, Zumba instructor, Podcaster and business builder!
She loves helping moms find balance in their busy lives where seasons change so quickly and it gets easy to get lost in motherhood and wonder where to even start getting everything together!
Sara uses tiny habits, intentional action planning and prep along with systems and routines to find balance in her own life and flourish as a wife, mom, and friend!
---
Subscribe and Review on apple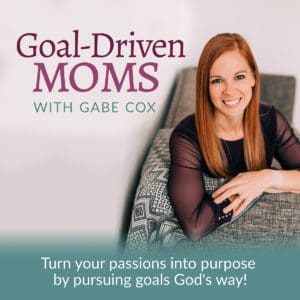 If you're not already subscribed to the Red Hot Mindset Podcast, I encourage you to do that today to ensure you don't miss an episode. Let's step into the fire and come out stronger! Click here to subscribe on iTunes. You can also subscribe on Spotify | Stitcher | Castbox | Google Podcasts | Amazon.
If you resonated with this last episode, please leave a review on iTunes. Reviews help others find my podcast and add it to their own library. Be sure to tune in because I may even feature your review on an upcoming episode! I appreciate you taking the time to share your thoughts.
How to write a review:
Go to "Shows" in the Apple podcast app on your phone
Search for and click on "Goal-Driven Moms"
Scroll to the bottom to "Ratings and Reviews"
Give the podcast 5 stars & select "Write a Review"
Share what your favorite things are about the podcast!
---
Step into the fire and come out stronger!
If you want to stay at the forefront with me, sign up for my newsletter where I bring mindset, goal-setting strategies, and encouragement directly to your inbox, and you will be in the know for future podcast episodes!