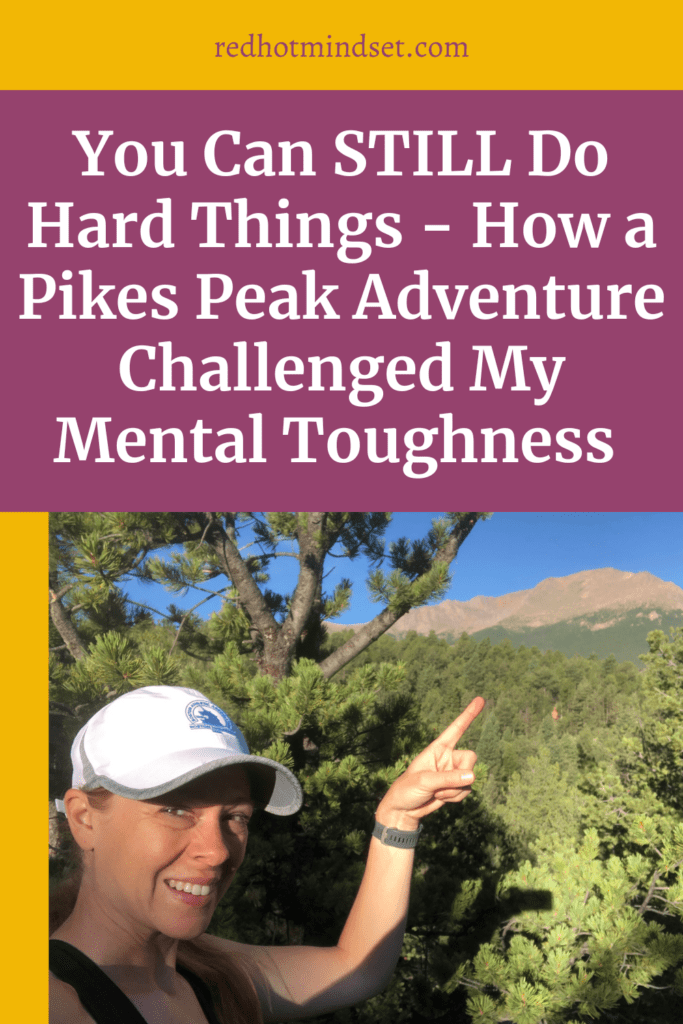 I can still do hard things…
We had quite the adventure hiking Pikes Peak on Saturday! This was my first 14er (and it's totally like a marathon, in the last couple of miles you think you'll never do it again — today I'm thinking about when my next one will be)…
We started at 4:40 am and (in the dark) made a wrong turn only to end up at the Manitou Incline bailout point (they say not to do the Incline if you're doing the full Pikes Peak hike – two hard workouts of their own), but we thought, why not? So we did the last half of the Incline and reached the top for sunrise (beautiful).
The first 10 miles were just fun and peaceful with gorgeous views. We could hear the birds and the creek and no city noises at all.
Once we passed the treeline (point of no return) it got tougher. I was fine the first mile, actually still feeling really good at this point, but then the elevation hit me like a ton of bricks with a massive migraine and nausea. The last 3 miles took us about 3 hours I think!
We found some nice guys who had ibuprofen for me, and another couple who were training to hike Kilimanjaro in a month, so they had parked at the top and offered to bring us back down afterward if we couldn't get the cog one way.
People kept saying how great the donuts were at the top and how worth it they were, and I was like, PEOPLE! I want to throw up, I don't want food!!! (and I have a sweet tooth).
Oh, and the, "You're almost there," when you're still a mile out is treacherous! Totally like a marathon. Don't tell me I'm almost there until I can see the finish line

I had to really talk to myself that last mile and a half, my negative was so there…
Summited at 12:40 pm, so an 8-hour adventure, but we made it!!! We didn't get a picture by the sign because by the time we found it, it was too far away for me to venture. I was a wreck at that point.
One-way cog was a no-go, so we did find that nice couple, and they brought us down (me throwing up before we left…)
Would I do it again? Oh yeah! I want to do it up and down next time, but I need to acclimate a little more with a few shorter 14ers I think. This is one of the hardest I believe because of the length…
12.5 miles, 7,500-foot elevation gain 8 hours, perfect weather, and lots of fun and misery


It started raining as we hopped into our car to drive home!
TUNE IN: Apple | Spotify | Stitcher | Castbox | Google Podcasts | Amazon
---
---
This post may contain affiliate links. You can read my full disclosure here.
Links Mentioned in Episode
---
Subscribe and Review on apple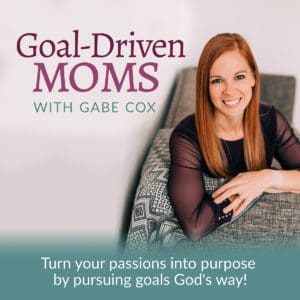 If you're not already subscribed to the Red Hot Mindset Podcast, I encourage you to do that today to ensure you don't miss an episode. Let's step into the fire and come out stronger! Click here to subscribe on iTunes. You can also subscribe on Spotify | Stitcher | Castbox | Google Podcasts | Amazon.
If you resonated with this last episode, please leave a review on iTunes. Reviews help others find my podcast and add it to their own library. Be sure to tune in because I may even feature your review on an upcoming episode! I appreciate you taking the time to share your thoughts.
How to write a review:
Go to "Shows" in the Apple podcast app on your phone
Search for and click on "Goal-Driven Moms"
Scroll to the bottom to "Ratings and Reviews"
Give the podcast 5 stars & select "Write a Review"
Share what your favorite things are about the podcast!
---
Step into the fire and come out stronger!
If you want to stay at the forefront with me, sign up for my newsletter where I bring mindset, goal-setting strategies, and encouragement directly to your inbox, and you will be in the know for future podcast episodes!