Have you struggled with the idea of taking time for yourself because you're just too busy to even think about it?
I used to feel that way too, like I had no time for myself because I was always so worried about being everything for everyone. My house was a mess, I couldn't keep up with the household chores, my work, the kids' activities, and I was a hot mess! All I wanted was a little bit of ME time to refresh and refuel, but I never seemed to find it. I always put myself last. I'd say my cup was always near empty, and that's a hard way to live.
I don't believe I'm the only one who has struggled with taking time out to recharge, and I'm not one to do all the worldly self-care things. For me, self-care means I'm filling my cup so I have something to give. It helps me be a better wife and mom and friend and worker.
That's why today I'm bringing on my new friend Sasha Robertson to share more about what Biblical care for moms looks like, how it's different from the world's meaning, and how to practically implement it into our busy lives – and why we need to.
Let's step into the fire with Sasha!
TUNE IN: Apple | Spotify | Stitcher | Castbox | Google Podcasts | Amazon
---
---
This post may contain affiliate links. You can read my full disclosure here.
Links Mentioned in Episode
---

Sasha Robertson
Sasha Star Robertson is an Intentional Living & Biblical Mindset Coach for moms, wife of 12 years to her best friend, boy mom (blessed by adoption), travel addict, and Jesus freak.
She is the founder of The Intentional Abundance Co., co-creator of the IAM coaching system, curator of the Life & Goals Planner, and host of the Intentional Abundant Life Podcast.
---
Subscribe and Review on apple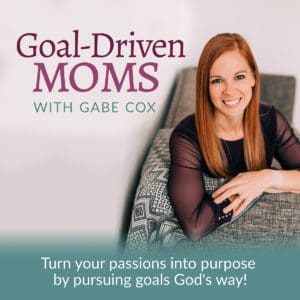 If you're not already subscribed to the Red Hot Mindset Podcast, I encourage you to do that today to ensure you don't miss an episode. Let's step into the fire and come out stronger! Click here to subscribe on iTunes. You can also subscribe on Spotify | Stitcher | Castbox | Google Podcasts | Amazon.
If you resonated with this last episode, please leave a review on iTunes. Reviews help others find my podcast and add it to their own library. Be sure to tune in because I may even feature your review on an upcoming episode! I appreciate you taking the time to share your thoughts.
How to write a review:
Go to "Shows" in the Apple podcast app on your phone
Search for and click on "Goal-Driven Moms"
Scroll to the bottom to "Ratings and Reviews"
Give the podcast 5 stars & select "Write a Review"
Share what your favorite things are about the podcast!
---
Step into the Fire and Come Out Stronger!
If you want to stay at the forefront with me, sign up for my newsletter where I bring mindset, goal-setting strategies, and encouragement directly to your inbox