How to Stop Caring What Others Think
If you haven't gone after a specific dream because you are afraid of what others might think, then you're in the right place! Have you ever made an excuse such as, "My parents won't approve," or, "I might embarrass myself," or, "I just don't have the support?"
Absolutely, me too!
So, how to stop caring what others think? It's a mind shift so get comfortable, grab a cup of your favorite drink, and let's change our thinking.
Remember, just as we discussed in the fear of failure article, all excuses boil down to three common fears:
The fear of failure
The fear of what others think

This post is the second in a three-part series, and today we are focusing on the second of the three common fears: THE FEAR OF OTHERS. So, those excuses I listed a minute ago, "My parents won't approve." "I might embarrass myself." "I just don't have the support." Those excuses all fall under the category of the fear of others!
No matter how much people say they don't care what others think, they do. They want everyone to like them and no one to disagree with them. It's natural, it's human, and it's to be expected.
Here's the problem with that thought process, though. If you choose to follow your passions, someone, at least one person, no matter how amazing you are, will not like it.
Fear of Others: Why Do I Care So Much About What Others Think?
Why do we care so much about what others think? Why do we have such an approval addiction?
I believe a big part of this stems from a low self-esteem. We have to develop a love for ourselves and become happy with whom God created us to be. Remind yourself that you are good enough because you are. God can use you just the way you are. Believe in yourself and in the God who created you! When we take the time to reflect on just how much God loves us and that He created each of us uniquely and in His own image, we can begin to love who we are in Christ.
"I praise you, for I am fearfully and wonderfully made. Wonderful are your works; my soul knows it very well" (Psalm 139:14 ESV).
We need to stop playing the comparison game! We need to stop comparing our worst with everyone else's best. Remember that all you usually have access to is the surface level and what others reveal about themselves. You don't get a close look at the inner workings of anybody else. You don't know what is going on in their lives when no one is looking. All you see is what they allow you to see, whereas you get to see all of you all the time: the good, the bad, and the ugly.
Comparison is a killer to any pursuit.
What If People Don't Like Me?
What if they don't? We all make choices that are unpopular.
Jesus, the Son of God was crucified. Why? Because religious leaders of the day didn't like him.
William Tyndale wanted the Bible to be read by common folks so he began translating it into English. This was met with insane opposition, and he was martyred on October 6, 1536.
Abraham Lincoln, abolished slavery and forced our country to remain as one. A people divided, a country split in two, and he had to make the decisions that affected the lives of those living and all the Americans that would follow.
I am going to say it again, we all make choices that are unpopular. We need to listen to our heart, pursue what God is impressing upon us, and forge ahead.
Letting go of fear is necessary to walk in faith, and that includes the fear of others.
How Do I Care Less About What Others Think?
Who cares what others think? I do!
"We suffer more often in imagination than reality" – Lucius Annaeus Seneca
Let's be honest here, others really don't care as much as we think they do. I don't mean this to sound cynical, but most of us are pretty focused on ourselves and care less about what other people are doing. Am I right?
You worry about you.
People do like to talk and criticize, but there is no way to make everyone happy. It is important to keep in mind that they are viewing your situation from different eyes. What works for them is not the same as what works for you.
I can't tell you how many times I've left a conversation with someone and mulled over and over in my head what I said, wondering what they thought of it. Should I have said things differently? Did I say too much? What do they think of me now? And I toss and turn at night continuing the conversation in my own head, worried that they will see me in a different way, maybe see me in a bad light.
I lose sleep and peace over my days when I do this. And, guess what? When it all boils down, the other person probably has already put our conversation out of her own mind because she's dealing with life that's in front of her. She didn't lose sleep or peace over it.
So why do I?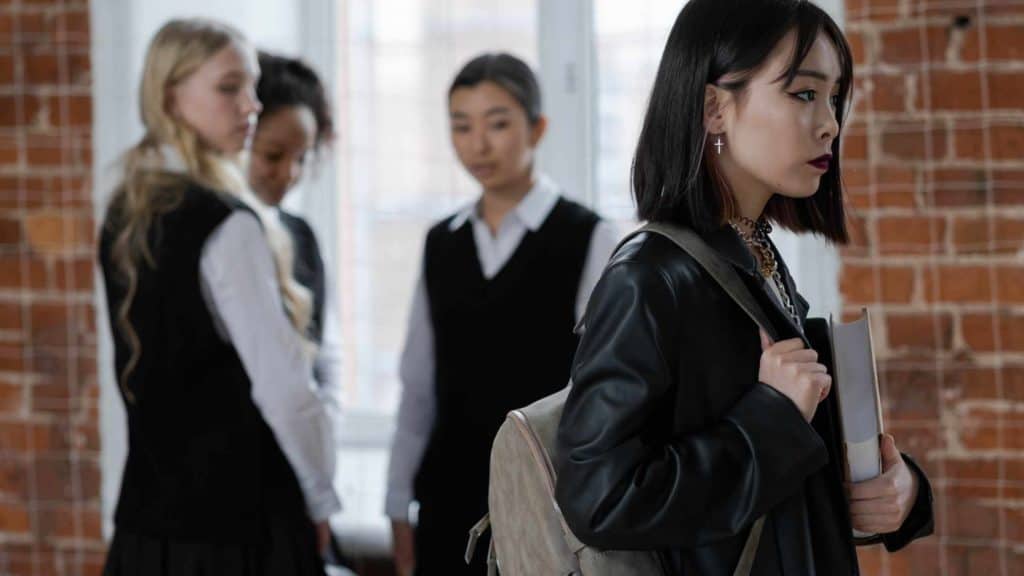 Success Demands Critics: Why You Should Stop Caring What Others Think
All successful people have critics, and the difference between them and those who let the fear of others get in the way is that they have figured out how to develop a thick skin. Do you know what Nelson Mandela, Mother Theresa, and Martin Luther King, Jr., all have in common? They all fought passionately for a cause, and each of them paved the way for change.
I have a challenge for you. Try Googling, "Nelson Mandela good," "Mother Theresa good," "Martin Luther King, Jr., good." What do you think you'll find? Millions of articles about their successes, how they impacted the world, and what change makers they were.
However, the more influential you are, the more limelight you will get, which also means the more critics. Now, I want you to try Googling, "Nelson Mandela bad," "Mother Theresa bad," "Martin Luther King, Jr., bad." Guess what you'll find there? Thousands of articles about why they are terrible human beings and should have never been followed. You'll find hate mail and negativity all over the place.
Does the negative that you find change who they are and what they did for the world? No! It's just negative people being negative people trying to find the worst in everyone else. This little experiment also proves why trusting Google may not always be your best choice!
Stop Giving Others Control Over Your Decisions
"If a person gave away your body to some passerby, you'd be furious. Yet, you hand over your mind to anyone who comes along, so they may abuse you, leaving it disturbed and troubled — have you no shame in that?" – Epictetus
I had to read this quote twice when I first came across it because it is SO TRUE. Are you one who cares what others think to the point you are distracted and begin creating scenarios in your head? You are not alone.
Why do we give other people so much control? We are basing our own personal decisions on what they may be thinking about us. These thoughts need to be dismissed!
We will never be able to pursue our goals if other people are in our heads.
Who Cares what Others Think When We Answer Only to God
"Does it make any difference to you if other people blame you for doing what's right? It makes no difference." — Marcus Aurelius
Sometimes we forget that God is our judge, not the people around us. If we are doing what is right and following God's leading, then it doesn't matter what other people think.
We answer only to God.
"So then each of us shall give an account of himself to God" (Romans 14:12).
"For we all must appear before the judgement seat of Christ, that each one may receive the things done in the body, according to what he has done, good or bad" (2 Corinthians 5:10).
How to Stop Caring What Others Think And Crush Your Goals
This week, go back to that list you already started with excuses you have been using. Last week you noted any of the excuses that seemed to line up with the fear of failure. This week, I want you to note any that seem to stem from a fear of others, and write that next to those excuses.
We put too much care on what others are going to think or how they are going to feel. However, when you know who you are and become okay with that, you move from caring about image to more about pursuing what you know you were meant to do. It's a freeing feeling. It's exhilarating, really. Are you ready to stop caring about what others think about you?
"The greatest fear in the world is of the opinions of others, and the moment you are unafraid of the crowd, you are no longer a sheep, you become a lion. A great roar arises in your heart, the roar of freedom." — Osho, philosopher
Choose not to let the fear of others have control of your life any longer. Put it in its place. Stomp on the fear of others! Step into that glorious realm of freedom to be who you are called to be.
Learning how to stop caring what others think is just one more mile in your race.
Step into the Fire and Come Out Stronger!
If you want to stay at the forefront with me, sign up for my newsletter where I bring mindset, goal-setting strategies, and encouragement directly to your inbox