10 Verses About the Power of Our Words
What we say is what we get. True or false?
The Book of James talks about the tongue being like the rudder on a ship. The rudder is the primary control force when it comes to steering the ship. When it is in working order, the rudder holds more power over the ship than even the wind has. But a passenger may not even see the significance of this small instrument.
The power of the rudder usually goes unseen, since it is hidden below the surface of the massive vessel. When the rudder turns, water strikes more forcibly on one side, and the ship turns toward the direction of less water pressure. If the rudder is off just slightly, it can mean a difference in destination by miles. James shares that just as a rudder is small, so is the tongue, but both have a monumental impact on the direction steered. Your life is steered by the thoughts you let control you and the words that you speak.
This week is gratitude week because it's Thanksgiving week!
However, I believe we should exude gratitude all throughout the year, as it's an important part of the mental training process. We can train ourselves to have joy, and it stems from our hearts. So how do we measure what our hearts are like? We measure it by the words that leave our lips! Proverbs 23:7 says, "As a man thinketh in his heart, so is he." What we place in our hearts is what will eventually flood from our mouths.
There is power in our words, and they can bring life or death. They can stop us from starting, or they can help us build the confidence we need to finish. They say, "Sticks and stones may break my bones, but words will never hurt me." I call fallacy on that! Words linger far longer than any scrape or bruise. Don't believe me? Let's have a look in the Word to find 10 verses that are directed at the power of our words.
Verse #1: Do not let any unwholesome talk come out of your mouths, but only what is helpful for building others up according to their needs, that it may benefit those who listen. (Eph 4:29) NIV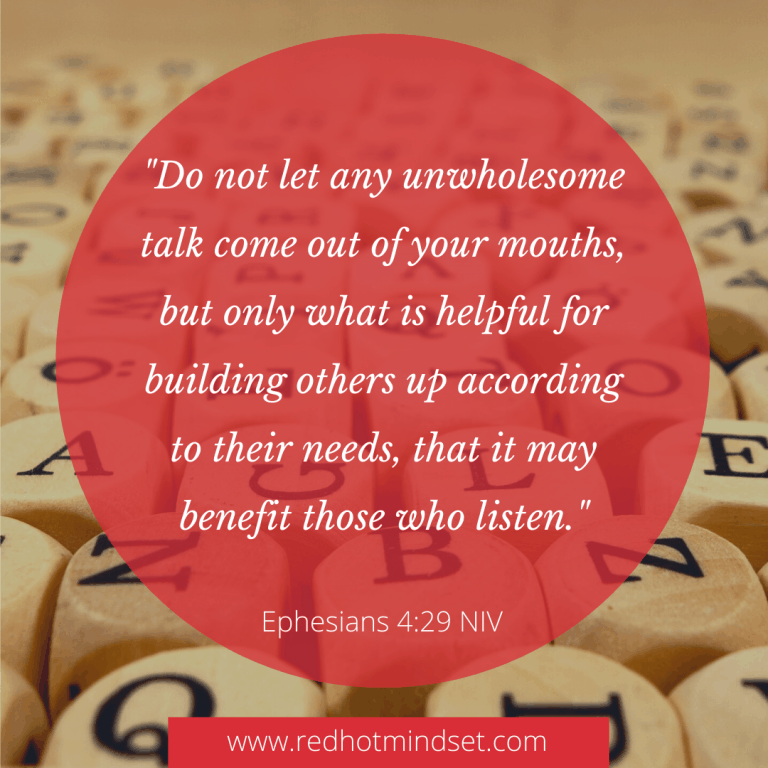 Verse #2: The tongue has the power of life and death, and those who love it will eat its fruit. (Proverbs 18:21) NIV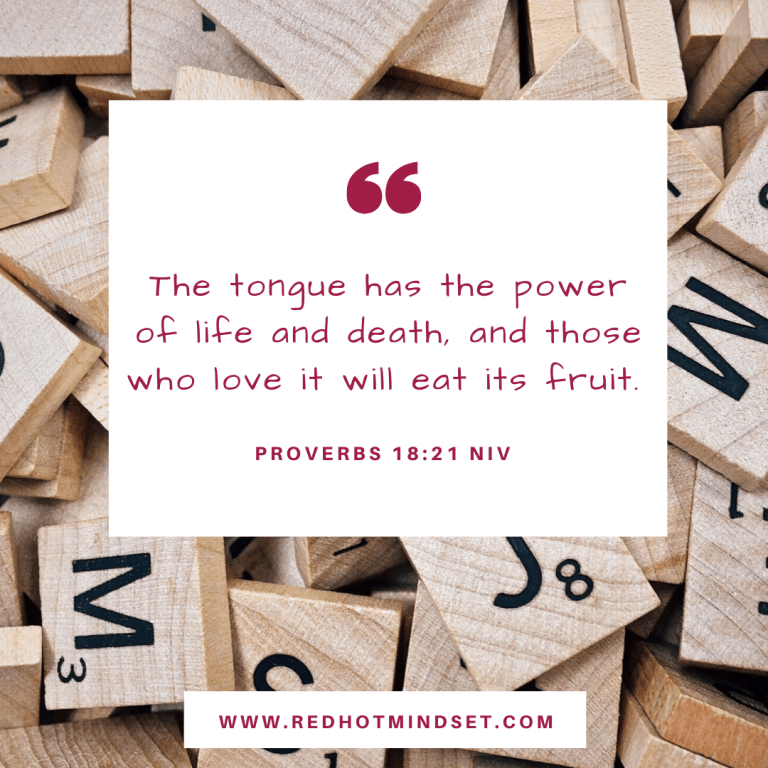 Verse #3: If you want to enjoy life and see many happy days, keep your tongue from speaking evil and your lips from telling lies. (I Peter 3:10) NLT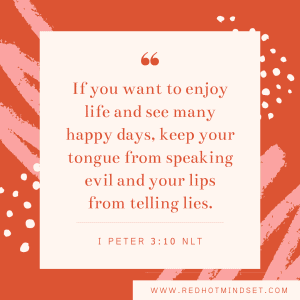 Verse #4: The soothing tongue is a tree of life, but a perverse tongue crushes the spirit. (Proverbs 15:4) NIV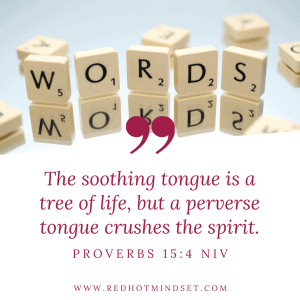 Verse #5: For by your words you will be justified, and by your words you will be condemned." (Matthew 12:37) NIV
Verse #6: For assuredly, I say to you, whoever says to this mountain, "Be removed and be cast into the sea," and does not doubt in his heart, but believes that those things he says will be done, he will have whatever he says. (Mark 11:23) NKJV
Verse #7: The one who guards his mouth preserves his life; the one who opens wide his lips comes to ruin. (Proverbs 13:3)
Verse #8: It's not what goes into your mouth that defiles you; you are defiled by the words that come out of your mouth. (Matt 15:11) NLT
Verse #9: The words of the reckless pierce like swords, but the tongue of the wise brings healing. (Proverbs 12:18) NIV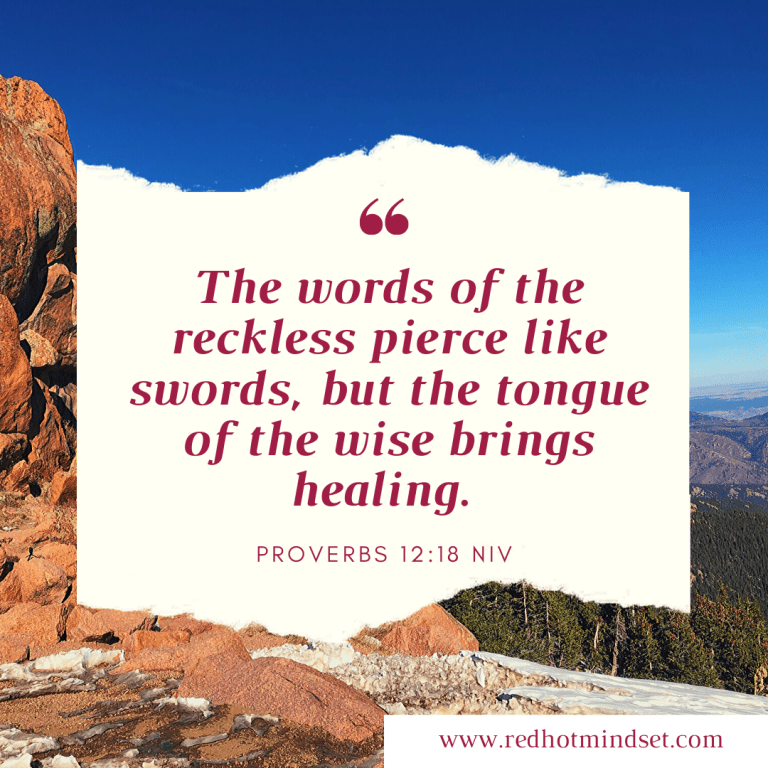 Verse #10: The tongue is a small thing that makes grand speeches. But a tiny spark can set a great forest on fire. And among all the parts of the body, the tongue is a flame of fire. It is a whole world of wickedness, corrupting your entire body. It can set your whole life on fire, for it is set on fire by hell itself. (James 3:5-6) NLT
There you have it.
I chose ten verses, but if you study the word, you can find a plethora more! These verses prove that our words hold power, and by changing our thoughts, we can change our words, and by changing our words, we can change our lives. Don't believe me still? How about we put it to the test.
The power of words is why I created a gratitude challenge.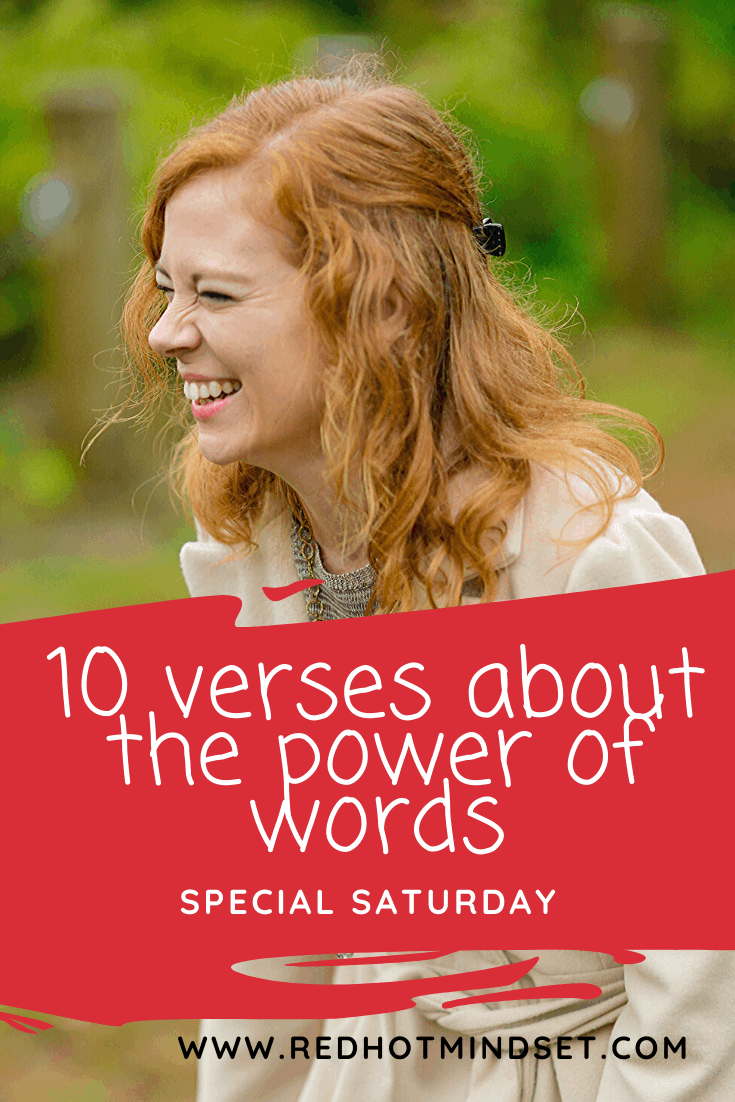 November is the month dedicated to thanksgiving, and what better way to celebrate than to start your own gratitude journal?! I want you to join me on a 7-day gratitude challenge called "Winning With Gratitude." This challenge will begin the first week in December (Monday, Dec. 2 to Sunday, Dec. 8) Every day, for 7 days, we will commit to writing down three things that we are grateful for.
At the end of the 7 days, we will take some time to reflect on the impact this simple habit had on our lives that past week. I'm hoping it will just be a jumpstart into us doing it consistently! What do you think? Are you ready to create true thankfulness and joy in your life?
You can sign up here! You will receive an email on Sunday, Dec. 1 with instructions for the challenge, and a reminder email each day with encouragement and thought process behind keeping a gratitude journal. You can join us in the discussion in our free online community where you will have the opportunity to share your daily gratitudes.
We've been focusing on gratitude the past week since it's Thanksgiving week, and in the intro, I posed a question. What you say is what you get. True or false? So what do you think? Comment below and give me your reasoning for why you picked true or false.
Dream huge, and, remember, you are a winner. Just run YOUR race!
If you want to stay at the forefront with me, sign up for my newsletter where I bring mindset, goal-setting strategies, and encouragement directly to your inbox, and you will be in the know for future podcast episodes!