Shannon White doesn't know how to quit, and that's a good thing because years of resilience and determination landed her with a bid to the 2020 Boston Marathon, and today we get to hear all about her journey to get there.
It took about 6 years, 28 marathons, and a couple of major setbacks to do it, but she did, and the best part of the experience is that she gets to set the example for her girls on how to persevere.
TUNE IN: Apple | Spotify | Stitcher | Castbox | Google Podcasts | Amazon
---
Listen to the full episode to hear:
How Shannon fits her training into an already packed work and mothering schedule and why she chooses to do so.
Why gratitude was a huge piece of the puzzle for her to qualify for the Boston Marathon.
How she overcame a traumatic Chicago Marathon finish and was able to shift her mindset and continue doing what she loves.
---
This post may contain affiliate links. You can read my full disclosure here.
Links Mentioned in Episode
---

Shannon White
Shannon White lives in Big Lake, Minnesota, with her husband of 20 years and their four girls, ages 15, 13, 11, and 9. Her girls are all involved with sports including tennis, volleyball, basketball, soccer, softball, track, and gymnastics, so they understand a busy schedule! They have 12 chickens, a dog, and two kittens!
She works full time as a CT Tech on overnights at HCMC, a level one trauma center in Minneapolis and also works as a casual employee at three other hospitals and a radiology outpatient center. She's been immersed in the hybrid learning with her girls and training for her 30th marathon, whenever that will happen!
---
---
Subscribe and Review in iTunes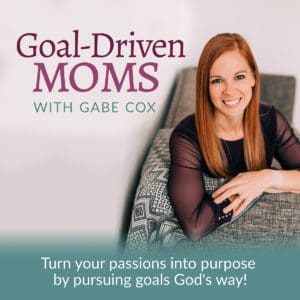 If you're not already subscribed to the Red Hot Mindset Podcast, I encourage you to do that today to ensure you don't miss an episode. Let's step into the fire and come out stronger! Click here to subscribe on iTunes. You can also subscribe on Spotify | Stitcher | Castbox | Google Podcasts | Amazon.
If you resonated with this last episode, please leave a review on iTunes. Reviews help others find my podcast and add it to their own library. Be sure to tune in because I may even feature your review on an upcoming episode! I appreciate you taking the time to share your thoughts.
How to write a review:
Go to "Shows" in the Apple podcast app on your phone
Search for and click on "Red Hot Mindset"
Scroll to the bottom to "Ratings and Reviews"
Give the podcast 5 stars & select "Write a Review"
Share what your favorite things are about the podcast!
---
Step into the fire and come out stronger!
If you want to stay at the forefront with me, sign up for my newsletter where I bring mindset, goal-setting strategies, and encouragement directly to your inbox, and you will be in the know for future podcast episodes!
---