In the days we are living in, it's incredibly important that we take care of our immune systems so they can take care of us. In the past couple of years, have you lived in fear over your health, wondering if your body will take care of you?
Well, I believe we can take control of that fear by taking control of our health – from the inside out. It's not about putting a bandaid on the situation. It's about getting to the root of the problem and working to create health-fueled bodies so we can enjoy the life God has given us. He wants us to be well so we can do what he's called us to. Creating lasting and natural immunity does take work, but it is worth it.
I'm working on bettering my own immune system right now, so I wanted to bring on Square Root Wellness founder Connie Bendickson to chat with us about a few different ways we can get our health in control so we can feel good and fulfill our given roles and calling.
TUNE IN: Apple | Spotify | Stitcher | Castbox | Google Podcasts | Amazon
---
LISTEN TO GO IN-DEPTH
How to Take Care of Your Immune System (so it can take care of you)!
Nourish with Whole Foods (fruits, veggies, high-quality protein; cut sugar; bone broth, garlic, ginger, turmeric, elderberry syrup and water)
Supplements: C, D, Zinc
Lifestyle: Move, Sleep, Manage Stress (Bible/Pray, breathe, silence, music, Epsom salt bath, read, Vitamin L, Vitamin H)
This post may contain affiliate links. You can read my full disclosure here.
Links Mentioned in Episode

---
Connie Bendickson
Connie Bendickson helps women establish diet and lifestyle habits that lead to wellness in spirit, soul, and body. She's passionate about making healthy eating simple, nutritious, and delicious.
She offers an online course called Wellness Warriors and is the host of the soon-to-be Taste and See podcast designed to nourish people who are hungry for hope, thirsty for truth, and long to know Jesus better each day.
---
Subscribe and Review in iTunes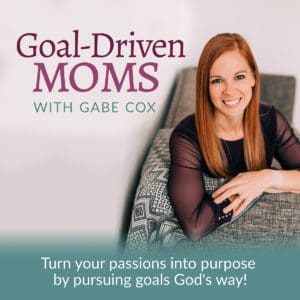 If you're not already subscribed to the Red Hot Mindset Podcast, I encourage you to do that today to ensure you don't miss an episode. Let's step into the fire and come out stronger! Click here to subscribe on iTunes. You can also subscribe on Spotify | Stitcher | Castbox | Google Podcasts | Amazon.
If you resonated with this last episode, please leave a review on iTunes. Reviews help others find my podcast and add it to their own library. Be sure to tune in because I may even feature your review on an upcoming episode! I appreciate you taking the time to share your thoughts.
How to write a review:
Go to "Shows" in the Apple podcast app on your phone
Search for and click on "Red Hot Mindset"
Scroll to the bottom to "Ratings and Reviews"
Give the podcast 5 stars & select "Write a Review"
Share what your favorite things are about the podcast!
---
Step into the fire and come out stronger!
If you want to stay at the forefront with me, sign up for my newsletter where I bring mindset, goal-setting strategies, and encouragement directly to your inbox, and you will be in the know for future podcast episodes!
---