Last week Cat Sharp shared her food freedom story going from binge eating to finding her freedom and worth through Christ, not through diet. It was such a powerful story, so if you haven't yet, I encourage you to go back and take a listen so you can know where we're going today. I'm bringing Cat back on to help us learn how to eliminate the diet mentality for good and to find food freedom ourselves.
TUNE IN: Apple | Spotify | Stitcher | Castbox | Google Podcasts | Amazon
---
---
Listen to dive deeper into these thoughts
1. The diet mentality leads to a cycle of restrict and binge, which perpetuates the lie that we are not good enough unless we can follow certain rules and achieve a certain result.
2. If we were able to follow rules to obtain a status of "enough", or "lovable", why would we need Jesus?
3. Food freedom happens when we realize the Truth – we have been set free. Our bodies are precious resources, and we steward them out of gratitude and honor to our Creator.
This post may contain affiliate links. You can read my full disclosure here.
Links Mentioned in Episode
---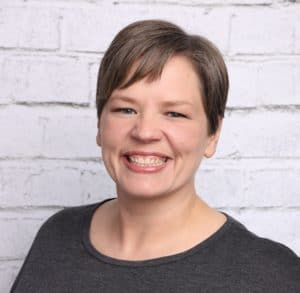 Cat Sharp
After decades of yo-yo dieting, emotional eating, and binge eating, Cat Sharp stopped seeking answers in the world and started seeking them in God's Word. As a result, Cat has lost over 100 pounds and is now a Certified Life Coach with a passion for helping Christian women break the shame of the diet cycle and find peace and health in their bodies. She believes that the principles of caring for our physical bodies are beautiful, mini representations of the concepts of discipleship. She loves to help her clients see the bigger picture of what glorifying God in our bodies truly means.
---
Subscribe and Review on apple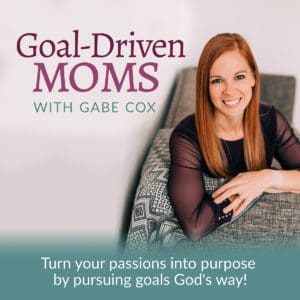 If you're not already subscribed to the Red Hot Mindset Podcast, I encourage you to do that today to ensure you don't miss an episode. Let's step into the fire and come out stronger! Click here to subscribe on iTunes. You can also subscribe on Spotify | Stitcher | Castbox | Google Podcasts | Amazon.
If you resonated with this last episode, please leave a review on iTunes. Reviews help others find my podcast and add it to their own library. Be sure to tune in because I may even feature your review on an upcoming episode! I appreciate you taking the time to share your thoughts.
How to write a review:
Go to "Shows" in the Apple podcast app on your phone
Search for and click on "Goal-Driven Moms"
Scroll to the bottom to "Ratings and Reviews"
Give the podcast 5 stars & select "Write a Review"
Share what your favorite things are about the podcast!
---
Step into the fire and come out stronger!
If you want to stay at the forefront with me, sign up for my newsletter where I bring mindset, goal-setting strategies, and encouragement directly to your inbox, and you will be in the know for future podcast episodes!
---