Maybe you're like me, and in every job or role you've held, you have felt something missing, or you've just longed to have something that's your own. I've only ever known working odd jobs and multiple of them as my husband and I navigated our way through early adulthood and parenthood.
My most stable and longest-lasting job was in the restaurant where I started as a host and worked my way up to restaurant management (which actually was a fancy way of saying, I'll pay you for 40 hours, but you'll work for 60+, and we will own your schedule and your time"). Don't get me wrong, I actually loved what I did. I think a part of me thrives in the chaos and fast-paced environment a restaurant brings, but something was missing. I wasn't feeling fulfilled, and I felt God had another calling on my life.
If that's you today, listen in, because wealth mentor Lisa Williams is going to bring the fire and share her story of leaving a very stable corporate career to build her own business and inspire others to do the same. You can find joy right where you're at, in whatever season or job you are in, and you're called to do that. If you are in a season of motherhood, embrace that gift! If you are in a season as a working mom, be intentional with the time you have and be an example in your workplace and home. Learn to live joyfully where you are, and work to get where you feel God is leading you next.
TUNE IN: Apple | Spotify | Stitcher | Castbox | Google Podcasts | Amazon
---
Listen to the full episode to hear:
What the term "Entrebeliever" means to her and how her faith and business intersect.
Why one of her WHYS is teaching her kids to be life-long learners and entrepreneurs and how to do that for your kids.
One of the biggest pieces of advice she can give to entrepreneurs just starting out, a struggle she's worked through as she's scaled her business.
---
This post may contain affiliate links. You can read my full disclosure here.
Links Mentioned in Episode
---

Lisa Williams
Lisa Williams is an Alaska girl, born and raised, married with three kids, is a life-long learner, loves to travel, and sings in a praise band.
She was blessed with a successful recruiting career for more than 27 years, but eventually took the advice she had given countless others and went on a journey to find HER passion and what she would do next in life. Through that journey Lisa entered the world of business builders and entrepreneurs. She has taken the skills she mastered in corporate America and has shifted to helping others find their true passions and business pursuits.
Lisa is an entrebeliever, wealth mentor, and Chief Inspiration Officer at Lisa Williams Co., creator of the Perfect Side Gigs program. Through her years in a corporate career, she was blessed with financial freedom and reached a networth of nearly $2 million. Lisa's goal is to empower, equip, and inspire 1 million to hire themselves! The mission at Lisa Williams Co. is to bring joy and passion to people's lives through the principles of business building and entrepreneurship.
One of her many "whys" is that her children will never have an employee mindset, will be life-long learners and continue to find the next version of themselves.
---
Subscribe and Review on apple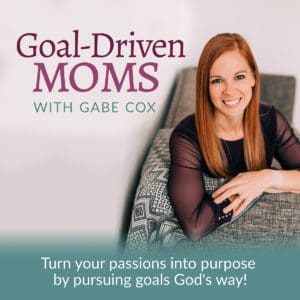 If you're not already subscribed to the Red Hot Mindset Podcast, I encourage you to do that today to ensure you don't miss an episode. Let's step into the fire and come out stronger! Click here to subscribe on iTunes. You can also subscribe on Spotify | Stitcher | Castbox | Google Podcasts | Amazon.
If you resonated with this last episode, please leave a review on iTunes. Reviews help others find my podcast and add it to their own library. Be sure to tune in because I may even feature your review on an upcoming episode! I appreciate you taking the time to share your thoughts.
How to write a review:
Go to "Shows" in the Apple podcast app on your phone
Search for and click on "Goal-Driven Moms"
Scroll to the bottom to "Ratings and Reviews"
Give the podcast 5 stars & select "Write a Review"
Share what your favorite things are about the podcast!
---
Step into the fire and come out stronger!
If you want to stay at the forefront with me, sign up for my newsletter where I bring mindset, goal-setting strategies, and encouragement directly to your inbox, and you will be in the know for future podcast episodes!
---