Right now more than ever, we want to know how we can be healthier and build our immune systems to fight off viruses or diseases if they strike. We want to (or should want to) get to the root of our health problems.
I have learned a ton about natural health from Michelle Landrum. She was on a bunch of medications in high school and her early 20s, and after an asthma attack that almost put her in the hospital – along with a few other health complications – she found a natural health professional to help her heal her body naturally.
After that process, which took about a year, she felt better than she ever remembers feeling. That is why she decided to get certified to be able to help others in the same situation. Natural health is a process, but as we learn more about how our bodies work, we can get a grasp on our health!
---
What is basic nutrition, and how can I get started?
Where does 95+% of immunity stem from?
What else could go wrong?
---
This post may contain affiliate links. You can read my full disclosure here.
Links Mentioned in Episode

---
Michelle Landrum
Michelle Landrum is a wife, mom of 5, and a Certified Natural Health Professional who homeschools her kids. She was a corporate executive with experience in customer analytics, marketing, and technology.
Michelle has a diverse set of experiences and wants to share the things she's learned along her journey in hopes that it inspires and empowers others to live victoriously.
---
Subscribe and Review on apple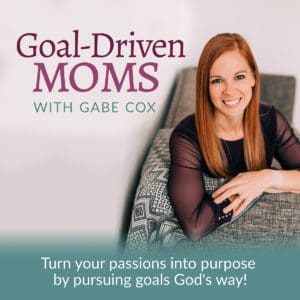 If you're not already subscribed to the Red Hot Mindset Podcast, I encourage you to do that today to ensure you don't miss an episode. Let's step into the fire and come out stronger! Click here to subscribe on iTunes. You can also subscribe on Spotify | Stitcher | Castbox | Google Podcasts | Amazon.
If you resonated with this last episode, please leave a review on iTunes. Reviews help others find my podcast and add it to their own library. Be sure to tune in because I may even feature your review on an upcoming episode! I appreciate you taking the time to share your thoughts.
How to write a review:
Go to "Shows" in the Apple podcast app on your phone
Search for and click on "Goal-Driven Moms"
Scroll to the bottom to "Ratings and Reviews"
Give the podcast 5 stars & select "Write a Review"
Share what your favorite things are about the podcast!
---
Step into the fire and come out stronger!
If you want to stay at the forefront with me, sign up for my newsletter where I bring mindset, goal-setting strategies, and encouragement directly to your inbox, and you will be in the know for future podcast episodes!
---