Dr. Wendy Labat is on a mission to empower others to turn their sour financial lemons into the sweetest lemonade to become financially free and to live the life they desire.
Recently, she was faced with her own lemons to lemonade story as she battled and conquered breast cancer, and that's the story we're diving into today. I can't wait for you to hear it.
TUNE IN: Apple | Spotify | Stitcher | Castbox | Google Podcasts | Amazon
---
This post may contain affiliate links. You can read my full disclosure here.
Links Mentioned in Episode
---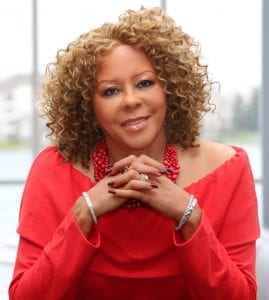 Dr. Wendy Labat
Dr. Wendy, The Financial Healer, is an award-winning entrepreneur, business strategist, international speaker, and two-time best-selling author. She is the CEO of The Financial Cures LLC, and creator of The Financial Cures SystemTM, a results-based program for financial mastery. Dr. Labat is the producer and host of the global streaming production of "Financial Cures with Dr. Wendy." She has her Doctor of Business Administration (DBA) degree in Entrepreneurship and over 37 years of experience as an entrepreneur.
Dr. Wendy wrote the #1 New Release book, Diagnose Your Financial Health, to get people started on their journey to optimize their financial health. She empowers her clients to formulate specific strategies to diagnose their financial health; take control over their finances; make their money work for them; acquire proper protection to prevent financial ruin; build a financial legacy; create generational wealth; and become financially free to live the life they desire.
---
Subscribe and Review in iTunes

If you're not already subscribed to the Red Hot Mindset Podcast, I encourage you to do that today to ensure you don't miss an episode. Let's step into the fire and come out stronger! Click here to subscribe on iTunes. You can also subscribe on Spotify | Stitcher | Castbox | Google Podcasts | Amazon.
If you resonated with this last episode, please leave a review on iTunes. Reviews help others find my podcast and add it to their own library. Be sure to tune in because I may even feature your review on an upcoming episode! I appreciate you taking the time to share your thoughts.
How to write a review:
Go to "Shows" in the Apple podcast app on your phone
Search for and click on "Red Hot Mindset"
Scroll to the bottom to "Ratings and Reviews"
Give the podcast 5 stars & select "Write a Review"
Share what your favorite things are about the podcast!
---
Step into the fire and come out stronger!
If you want to stay at the forefront with me, sign up for my newsletter where I bring mindset, goal-setting strategies, and encouragement directly to your inbox, and you will be in the know for future podcast episodes!