After running several 5k and 10k races, Janine Grinage expanded her racing to include the marathon distance. In her first marathon, The Cowtown Marathon, in February of 1998, Janine finished in 9th place for the females and 3rd place for her age group.
Three days after running Cowtown, she found out that her finishing time qualified her to run in the race she had dreamed of running since she was 16 – The Boston Marathon. Seven weeks after running Cowtown, she found herself laced up in Hopkinton for the 12 p.m. start.
Janine has thoroughly enjoyed the gift of marriage and motherhood. A comment that someone shared with her when she was single has stuck with her through 25 years of being a wife to Brian – "Marriage is 50% take and 100% give." Raising a child with high-functioning autism has been an exciting and exhausting learning journey for them. Running was one of her outlets early on after Mark was diagnosed at the age of 4. Her daughter, Olivia keeps her on her toes with cheer and academic activities.
TUNE IN: Apple | Spotify | Stitcher | Castbox | Google Podcasts | Amazon
---
Listen to the full episode to hear:
How she let go of what others said and trained for her first marathon in only 6 weeks!
Why she will not use her medical condition as an excuse to keep her from pursuing her passions and pushing herself to the next level.
What she did with her son's Autism diagnosis and how they worked it into their life.
---
This post may contain affiliate links. You can read my full disclosure here.
Links Mentioned in Episode

---
Janine Grinage
Janine Grinage is a runner, wife, and mother.  She's been running for 40 years, she and her husband Brian just celebrated 25 years of marriage and her son, Mark, is 20 years old with Olivia not far behind at 17.  Janine's love for running began in middle school.  She was on the track team throughout high school and then ran for pleasure during college.  
Janine's latest endeavors include training for the Virtual Boston Marathon and, hopefully, the 2021 Boston Marathon. She's writing a book about living and running with ulcerative colitis, including her life-threatening flare-up last year that landed her in the hospital for eight days. She's also creating a guide for individuals who have been newly diagnosed with UC.
---
Subscribe and Review on apple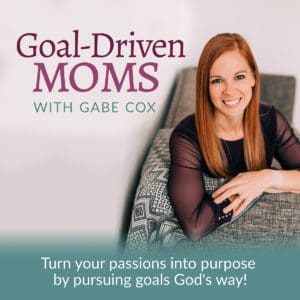 If you're not already subscribed to the Red Hot Mindset Podcast, I encourage you to do that today to ensure you don't miss an episode. Let's step into the fire and come out stronger! Click here to subscribe on iTunes. You can also subscribe on Spotify | Stitcher | Castbox | Google Podcasts | Amazon.
If you resonated with this last episode, please leave a review on iTunes. Reviews help others find my podcast and add it to their own library. Be sure to tune in because I may even feature your review on an upcoming episode! I appreciate you taking the time to share your thoughts.
How to write a review:
Go to "Shows" in the Apple podcast app on your phone
Search for and click on "Goal-Driven Moms"
Scroll to the bottom to "Ratings and Reviews"
Give the podcast 5 stars & select "Write a Review"
Share what your favorite things are about the podcast!
---
Step into the fire and come out stronger!
If you want to stay at the forefront with me, sign up for my newsletter where I bring mindset, goal-setting strategies, and encouragement directly to your inbox, and you will be in the know for future podcast episodes!
---