Cara Johnson started running in college after being diagnosed with kidney disease. She ran her first half marathon in 2001 and her first full marathon in 2003. In the past 17 years of marathon training, Cara has run 1-2 marathons every year! During that time, she also got married to her high school sweetheart and had two children.
After the birth of her daughter in 2010, Cara focused her attention on qualifying for the Boston Marathon and began dabbling in triathlons. She attempted to qualify for Boston for many years but failed many times. In 2018, she joined a TNT-Multisport, and it was a game-changer! Collectively, TNT supported Cara to ramp up training and help her qualify at the 2019 Dallas Marathon with a time of 3 hours and 27 minutes.
TUNE IN: Apple | Spotify | Stitcher | Castbox | Google Podcasts | Amazon
---
Listen to the full episode to hear:
How she managed a kidney disease diagnosis and turned it into a reason to run.
What the key ingredient was for Cara to qualify for the Boston Marathon – hint: it wasn't adding extra miles to her training!
Why community matters when training for a goal.
She shares her adventure at the Cozumel Ironman, her first!
Why becoming a pacer for races is a worthwhile challenge.
Cara proves that you can find time as a mom to train for an Ironman if you want to! It's all about taking the small chunks of time we can find and doing something with them. Whatever stirring you feel like God is giving you, choose to do something with it in the small chunks of time that you can find.
---
This post may contain affiliate links. You can read my full disclosure here.
Links Mentioned in Episode
---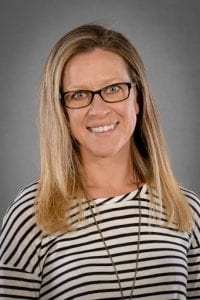 Cara Johnson
With a BQ under her belt, Cara is shifting her focus toward becoming an Ironman in Cozumel (November 2020) and Cambridge Maryland (September 2021). Running provides Cara the opportunity to think, relax, visit with her friends and become energized for the rest of the day. It truly is the best therapy! She is a wife, mom of two kids, Registered Dietitian and Instructional Technology Coach.
Within the episode, I'm going to play a short clip from her sharing her experience of the Cozumel Ironman. I thought it would be fun to incorporate it, as it happened between my interview with her and when this podcast episode aired live.
---
Subscribe and Review on apple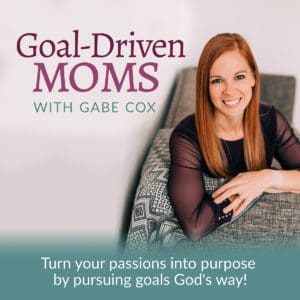 If you're not already subscribed to the Red Hot Mindset Podcast, I encourage you to do that today to ensure you don't miss an episode. Let's step into the fire and come out stronger! Click here to subscribe on iTunes. You can also subscribe on Spotify | Stitcher | Castbox | Google Podcasts | Amazon.
If you resonated with this last episode, please leave a review on iTunes. Reviews help others find my podcast and add it to their own library. Be sure to tune in because I may even feature your review on an upcoming episode! I appreciate you taking the time to share your thoughts.
How to write a review:
Go to "Shows" in the Apple podcast app on your phone
Search for and click on "Goal-Driven Moms"
Scroll to the bottom to "Ratings and Reviews"
Give the podcast 5 stars & select "Write a Review"
Share what your favorite things are about the podcast!
---
Step into the fire and come out stronger!
If you want to stay at the forefront with me, sign up for my newsletter where I bring mindset, goal-setting strategies, and encouragement directly to your inbox, and you will be in the know for future podcast episodes!
---