We have so many things to be thankful for, don't we? Thanksgiving brings about a time of reflection for many. Every day I write down three gratitudes to help me see the blessings in my life no matter what my life circumstances are at the time. But at Thanksgiving, I think I am even more intentional about finding things to be grateful for.
This year has been a year, that's for sure. But we can still be grateful for so many things! Maybe you're grateful for your health, or you're grateful for more family time, or you're grateful that you were able to slow down. Maybe you're more grateful for the work you have than ever before! We can turn these crazy times into blessing times if we choose to see the good that can come out of it.
Today's guest excuses gratitude even for the hard challenges she faced because they have made her stronger and helped her to encourage others through them.
From an eating disorder to caring for her special needs son to redefining her faith, Jennifer Whynot has lived through much heartache turned into a breakthrough and victory. She now thrives in the face of adversity and struggles she's faced over her life, and she seeks to encourage others to do the same through theirs. By the end of this episode, you will know you are not alone in your struggles, and there is hope if you hang in there and persevere through them.
TUNE IN: Apple | Spotify | Stitcher | Castbox | Google Podcasts | Amazon
---
Listen to the full episode to hear:
How she was able to beat the eating disorder that had a stronghold over her life.
Why it mattered to her that she didn't quit on her goal and how she used it to inspire others.
Her story of turning back to her faith and letting it propel her forward.
How she's recovering from a stroke and the therapies she is using as outlets in her healing process.
---
This post may contain affiliate links. You can read my full disclosure here.
Links Mentioned in Episode

---
Jennifer Whynot
Jennifer Whynot is a wife, mother, therapist, artist, and runner. She lives in Maine with her husband, 2 children, and a puppy. She has been a runner for 21 years but became more serious about it over the past 10. Running has become her place of solace, peace, meaning, motivation, coping, and a sense of accomplishment in her very busy life.
---
A Selection of Jennifer's Artwork, One of the Outlets She Uses as Therapy as She Recovers and Heals From Her Stroke and PFO Heart Hole:
---
Updates on Jennifer's Surgery!
---
Subscribe and Review on apple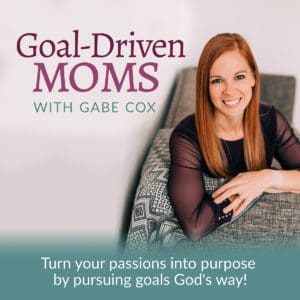 If you're not already subscribed to the Red Hot Mindset Podcast, I encourage you to do that today to ensure you don't miss an episode. Let's step into the fire and come out stronger! Click here to subscribe on iTunes. You can also subscribe on Spotify | Stitcher | Castbox | Google Podcasts | Amazon.
If you resonated with this last episode, please leave a review on iTunes. Reviews help others find my podcast and add it to their own library. Be sure to tune in because I may even feature your review on an upcoming episode! I appreciate you taking the time to share your thoughts.
How to write a review:
Go to "Shows" in the Apple podcast app on your phone
Search for and click on "Goal-Driven Moms"
Scroll to the bottom to "Ratings and Reviews"
Give the podcast 5 stars & select "Write a Review"
Share what your favorite things are about the podcast!
---
Step into the fire and come out stronger!
If you want to stay at the forefront with me, sign up for my newsletter where I bring mindset, goal-setting strategies, and encouragement directly to your inbox, and you will be in the know for future podcast episodes!
---