What happens when you hit a dream come true and have worked so hard toward that goal for so long? I know I've experienced a sense of feeling lost or lacking control in those seasons, and sometimes it's hard knowing what to do once you hit a goal. You hit the summit, so what's next?
My guest today, Jennifer Whynot, had this experience after accomplishing a massive goal of qualifying for and running the 2021 Boston Marathon. It was so fun to get to meet her in person along with some other mother runners I've met on this podcasting journey, and she is the epitome of toughness. The trials she's faced through achieving the goal, and before and after running Boston are insurmountable. But that didn't stop her from setting a new burly goal – running a 50 miler!
Her latest experience led her to learn how to create new goals, find mindfulness in running, and break routines to experience more. Today we are talking about all of it!
TUNE IN: Apple | Spotify | Stitcher | Castbox | Google Podcasts | Amazon
---
Listen to Hear
How to create new goals when you're taken off course
What mindful running is and why it's a good practice
Why breaking routines can be a good thing
---
This post may contain affiliate links. You can read my full disclosure here.
Links Mentioned in Episode

---
Jennifer Whynot
Jennifer Whynot is a wife, mother, substance abuse counselor, musician, artist, and runner. She lives in Maine with her husband Justin, son Eli, and dog Lola.
She has been a runner for 23 years, but became more serious about it over the past 12. Running has become her place of solace, peace, meaning, growth, creative inspiration, coping, and a place where she can mentally organize her very busy life.
---
Subscribe and Review on apple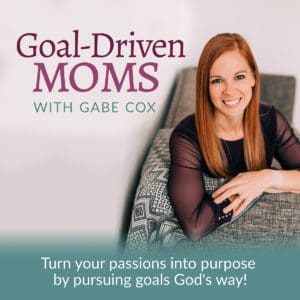 If you're not already subscribed to the Red Hot Mindset Podcast, I encourage you to do that today to ensure you don't miss an episode. Let's step into the fire and come out stronger! Click here to subscribe on iTunes. You can also subscribe on Spotify | Stitcher | Castbox | Google Podcasts | Amazon.
If you resonated with this last episode, please leave a review on iTunes. Reviews help others find my podcast and add it to their own library. Be sure to tune in because I may even feature your review on an upcoming episode! I appreciate you taking the time to share your thoughts.
How to write a review:
Go to "Shows" in the Apple podcast app on your phone
Search for and click on "Goal-Driven Moms"
Scroll to the bottom to "Ratings and Reviews"
Give the podcast 5 stars & select "Write a Review"
Share what your favorite things are about the podcast!
---
Step into the fire and come out stronger!
If you want to stay at the forefront with me, sign up for my newsletter where I bring mindset, goal-setting strategies, and encouragement directly to your inbox, and you will be in the know for future podcast episodes!